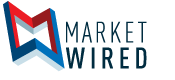 China Keli Electric Company Ltd. Announces Delay in Filing Annual Financial Statements
/EINPresswire.com/ -- China Keli Electric Company Ltd. (TSX VENTURE:ZKL) ("ZKL" or the "Company"), announced that the filing of its annual financial statements, management's discussion and analysis, and the related officer certifications for the financial year ended April 30, 2016 (collectively, the "Annual Filings") had been delayed. A general cease trade order has been issued as a result of the Company's default status.
The Company's auditors are working diligently and the Company is fully co-operating with the auditors to resolve any outstanding issues and hopes to file the Annual Filings as soon as possible. The Company intends to follow the provisions of the Alternative Information Guidelines as set out in National Policy 12-203-Cease Trade Orders for Continuous Disclosure Defaults, for as long as ZKL remains in default, including the issuance of further by-weekly default status reports, each of which will be issued in the form of a press release.
About China Keli Electric Company Ltd.
China Keli Electric Company Ltd. specializes in the manufacturing of electrical components and equipment, including pre-assembled mini substations, electrical controllers, pressurized and vacuumed switchgears and circuit breakers.
For further company information please access our website: www.zkl.cc
Neither the TSX Venture Exchange nor its Regulation Services Provider (as that term is defined in the policies of the TSX Venture Exchange) accepts responsibility for the adequacy or accuracy of this press release.
This press release contains forward-looking statements based on current expectations. These forward-looking statements entail various risks and uncertainties that could cause actual results to differ materially from those reflected in these forward-looking statements. Risks and uncertainties about Keli's business are more fully discussed in the Company's disclosure materials filed with the securities regulatory authorities in Canada. All amounts are stated in Canadian dollars unless noted otherwise
China Keli Electric Company Ltd.
Philip Lo
Chief Financial Officer
(86) 13632 173732
philip@zkl.cc