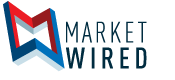 Preserving America's Precious Resources: How Technology, Conservation, Sustainability & Women Are Making a Difference in Family Farming and Our Dinner Table
/EINPresswire.com/ -- When Texans sit down at the table for a meal they may not think much about where the food on their plate comes from, and the hard work that made it possible. But highly advanced technology through irrigation management and satellite imaging, combined with conservation practices, have directly impacted the food we find in our local stores.
Female farmers play a large role in that and make up an organization, CommonGround. They are having conversations about the food they grow and how they produce it -- helping consumers sort through the myths and misinformation surrounding food and farming.
A recent Field to Fork dinner held in Sherman County, Texas, last month aimed to bridge this gap in understanding by connecting food influencers and decision makers with the farmers that grow their food. It was made possible by the Water Grows Jobs initiative, which is a partnership of the Texas Corn Producers (TCP) and the USDA's Natural Resources Conservation Service in Texas (NRCS). The partners saw this opportunity for food influencers and decision makers to gain a greater understanding of the sustainable farming practices in Texas, including water conservation and technological advancements used to benefit the Ogallala Aquifer. Additionally, the event offered insight on other hot button issues for anyone purchasing food such as farm ownership, GMOs, food safety, and local and organic food.
Gain further insight about how Texas farmers are conserving natural resources, including the Ogallala Aquifer, by visiting www.WaterGrowsJobs.org. Consumers interested in more information about hot topic issues related to their food can also visit www.FindOurCommonGroud.com.
CommonGround is made possible by America's corn and soybean farmers, including Texas Corn Producers (TCP). Leading legislative advocacy, education, promotion and research for the industry, TCP serves the state's corn farmers through two organizations, the Texas Corn Producers Board and the Corn Producers Association of Texas.
The Natural Resources Conservation Service (NRCS) is a federal agency that works hand-in-hand with the people of Texas to improve and protect their soil, water and other natural resources. For decades, private landowners have voluntarily worked with NRCS specialists to prevent erosion, improve water quality and promote sustainable agriculture.
MEDIA CONTACTS:
Stephanie Pruitt
TCP Communications Director
800.647.CORN (2676)
stephanie@texascorn.org

Quenna Terry
NRCS Public Affairs Specialist
806.791.0581 ext. 113
quenna.terry@tx.usda.gov