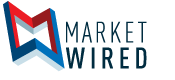 High Performance Beverage Co. to Ship Additional Product to Amazon.com as Company Looks to Focus on U.S. Sales
/EINPresswire.com/ -- High Performance Beverage Co. (OTC PINK: TBEV) (the "Company") is pleased to announce additional shipments of their High Performance Sports Drink to Amazon.com and the settlement of its litigation with Overtime Marketing SE, LLC.
Over the last several weeks the Company has experienced peek interest in their sports drink resulting in additional cases being sent to Amazon.com in order to meet anticipated order demands. An additional 500 cases has been sent out this week representing the maximum amount that Amazon.com will hold in their warehouses for inventory purposes. However, the Company is currently seeking to have Amazon.com expand their inventory allowance to several thousand cases in order to keep better inventory levels available at all times and prevent them from selling out, as they have previously done before. This will also help to reduce shipping costs for the Company since the product is distributed to several regional Amazon warehouses spread throughout the country.
To purchase High Performance Sports Drink on Amazon Go to:
www.amazon.com/Performance-Punch-16-Ounce-Pack/dp/B014Q64HEI
Additionally, as reported, High Performance Beverages signed an exclusive License Agreement with Pro Prom Mexico for Mexico, Central & South America. The Company and Pro Prom are working on finalizing documentation with Pro Proms bottling company in order to initiate their first production run.
Upon the initiation of Mexico's first production run in September, the Company plans to re-focus its efforts into the distribution and sales of their High Performance Sports Drink in retail outlets throughout the United States.
The Company is also pleased to report that is has settled its litigation with Overtime Marketing SE, LLC for an undisclosed amount. To date, all terms of the Settlement Agreement have been met and the settlement amount has been paid in full to Overtime Marketing SE, LLC.
Toby McBride, High Performance Beverage CEO, stated, "These are very exciting times for our company. Since the announcement of our exclusive License Agreement with Pro Prom, we have sparked additional interests for our product and look forward to exploring additional opportunities that will get our product on to retail shelves in the U.S. and abroad." He also stated, "We are also extremely pleased to announce the end of our litigation with Overtime Marketing SE and in our ability to settle the matter in full with no further obligations."
About Pro Prom
ProProm Mexico with offices in Mexico City DF, Monterrey Mexico and Guadalajara Mexico, is a 20 year old company specializing in the deployment and marketing of new products through the aggressive market penetration of new brands through their abilities to elevate brands with dedication, intensity, professionalism and the overall synergy they create when bringing a product to market. Most notably, ProProm was instrumental with the introduction and success of the Gatorade brand in Mexico. To date, ProProm has successfully completed 450 projects with over 200 satisfied clients netting 30 award winning campaigns. Currently, ProProm represents 200 brands including Jelly Belly, Canada Beef, Oleico, Unifoods and Perfect Choice.
Pro Prom Corporate Website:
www.proprom.com
About High Performance Beverage Company
High Performance Beverage Company has created a new beverage segment under the trade name High Performance Beverages which manufactures and distributes a line of sport performance drinks. High Performance Beverage Company's sport performance drinks are carefully formulated to support mental focus and help increase blood flow, thereby giving the body the necessary fuel to power through a specific event or throughout the day. Our unique blends are designed to bridge the gap between supplements, energy and hydration drinks, ultimately broadening our appeal and providing access to an expanding target market. High Performance beverages are sugar free and extremely low in calories and caffeine. This positioning makes High Performance Beverage Co. sport drinks first to market with a sustainable competitive advantage.
High Performance Beverage Corporate Website:
bev.highperformancebeverage.com
Safe Harbor
This release contains statements that constitute forward-looking statements within the meaning of Section 27A of the Securities Act of 1933, as amended, and Section 21E of the Securities Exchange Act of 1934, as amended. These statements appear in a number of places in this release and include all statements that are not statements of historical fact regarding the intent, belief or current expectations of High Performance Beverage Company, its directors or its officers with respect to, among other things: (i) financing plans; (ii) trends affecting its financial condition or results of operations; (iii) growth strategy and operating strategy. The words "may," "would," "will," "expect," "estimate," "can," "believe," "potential" and similar expressions and variations thereof are intended to identify forward-looking statements. Investors are cautioned that any such forward-looking statements are not guarantees of future performance and involve risks and uncertainties, many of which are beyond High Performance Beverage Company's ability to control, and that actual results may differ materially from those projected in the forward-looking statements as a result of various factors. More information about the potential factors that could affect the business and financial results is and will be included in High Performance Beverage Company's filings with the Securities and Exchange Commission.
High Performance Beverage Co.
Public Relations and Shareholder Communications
Joseph M. Vazquez III
Phone: (800) 767-9396
Email: infinityglobalconsulting@gmail.com