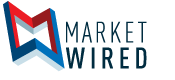 Gibsons Announces Doubling of Storage Capacity at Edmonton
/EINPresswire.com/ --
All financial figures are in Canadian dollars
Gibson Energy Inc. ("Gibsons" or the "Company") (TSX:GEI) is pleased to announce that it has received committed customer support for the construction of two new 400,000 barrel crude oil storage tanks and related pipeline connection infrastructure at the Company's Edmonton Terminal. The new tanks, which are expected to be in-service by the second quarter of 2018, are underpinned by a long-term, take-or-pay contract with a large, integrated, investment grade customer.
Complementing the 600,000 barrels of existing storage capacity, and the 300,000 barrel development project currently being completed for Statoil, this new project brings total storage capacity to 1.7 million barrels and will also serve to increase overall pipeline interconnectivity at Gibsons' Edmonton terminal.
"This most recent storage tank contract reflects the competitiveness of Gibsons' merchant terminal offering at Edmonton, as well as the commitment of our customer to their longer term growth plans," said Stewart Hanlon, Gibsons' President and Chief Executive Officer.
"As we move through the third quarter, we continue to see modest improvements, as expected, within our Logistics segment," Mr. Hanlon added. "However, we do not expect a material sequential improvement in our Wholesale segment due to adverse weather conditions in the third quarter, which have resulted in lower than expected road asphalt and NGL sales. In this slowly recovering environment, the underlying strengths of our Infrastructure segment continue to offer robust returns and growth opportunities. We look forward to the continued build-out of our undeveloped acreage at both of our Edmonton and Hardisty terminals and the growth of the proportion of our cash flow streams attributable to the Infrastructure segment."
About Gibsons
Gibsons is a Canadian-based midstream energy company with operations in most of the key hydrocarbon-rich basins in North America. For over 60 years, Gibsons has delivered integrated midstream solutions to customers in the oil and gas industry. With headquarters in Calgary, Alberta, the Company's North American operations include the storage, blending, processing, transportation, marketing and distribution of crude oil, liquids and refined products. The Company also provides oilfield waste and water management services. Gibsons is the second largest industrial propane distribution company in Canada operating under the Canwest Propane and Stittco Energy brands.
Gibson Energy Inc. shares trade under the symbol GEI and are listed on the Toronto Stock Exchange. For more information, visit www.gibsons.com.
Forward-Looking Statements
Certain statements contained in this news release constitute forward-looking information and statements (collectively, "forward-looking statements") including, but not limited to, completion of the construction of the crude oil storage tanks and related infrastructure, and the anticipated in-service date thereof; projected total storage capacity at the Company's Edmonton Terminal, and the expansion thereof; the anticipated increase in cash flow streams from the Infrastructure segment; and management's expectations with respect to the Company's business and opportunities, including its Wholesale and Logistics segments. These statements relate to future events or the Company's future performance. All statements other than statements of historical fact are forward-looking statements. The use of any of the words "anticipate", "plan", "contemplate", "continue", "estimate", "expect", "intend", "propose", "might", "may", "will", "shall", "project", "should", "could", "would", "believe", "predict", "forecast", "pursue", "potential" and "capable" and similar expressions are intended to identify forward-looking statements. These statements involve known and unknown risks, uncertainties and other factors that may cause actual results or events to differ materially from those anticipated in such forward-looking statements. No assurance can be given that these expectations will prove to be correct and such forward-looking statements included in this news release should not be unduly relied upon. These statements speak only as of the date of this news release. In addition, this news release may contain forward-looking statements and forward-looking information attributed to third party industry sources. The Company does not undertake any obligations to publicly update or revise any forward looking statements except as required by securities law. Actual results could differ materially from those anticipated in these forward-looking statements as a result of numerous risks and uncertainties including, but not limited to, the risks and uncertainties described in "Forward-Looking Statements" and "Risk Factors" included in the Company's Annual Information Form dated March 1, 2016 as filed on SEDAR and available on the Gibsons website at www.gibsons.com.
Tammi Price
Vice President Investor Relations & Corporate Development
(403) 206-4212
tprice@gibsons.com
Cam Deller
Manager, Investor Relations
(403) 776-3041
cam.deller@gibsons.com