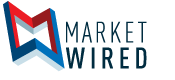 Linner Launches Revolutionary Active Noise-Cancelling Earbuds on Kickstarter
World's Lightest ANC Earbuds Offer Highest Noise Reduction at Affordable Price, Also Comes With Lightning Connectivity Ideal for iPhone 7 & Other Smart Devices
/EINPresswire.com/ -- Linner Electronics Co., an innovative acoustics start-up, today announced the launch of its Active Noise-Cancelling earbuds that offer the highest noise reduction across a wider range of frequencies than any mainstream headphones, on Kickstarter. Now, regular consumers such as students, commuters, workers, gym goers, nature lovers and more, can have affordable access to sophisticated noise-cancellation earbuds that had previously been accompanied by prohibitive price tags. The lightest ANC earbuds on the market (19.6g vs 43.9g for Bose QC 20), Linner helps users relax, rest and focus better and increase their level of comfort in noisy environments.
Linner earbuds are also one of the first to offer noise cancellation and Lightning connectivity, making it possible for every iPhone 7 user (and users of other futuristic smart devices) to have the opportunity to experience flawless ANC sound. With the Lightning connector, Linner draws power for its active noise cancellation directly from the iPhone.
Linner's Kickstarter campaign launches with fanfare for early backers who share the company's passion for these innovative ANC earbuds. Linner will ship its earbuds at the end of November to their "Super Early Birds" campaign backers at the price of $69, an attractive 37% discount off of the $109 retail price.
"Active Noise-Cancellation is a great feature to have in headphones, but it usually means adding bulk and a higher price tag. We've solved both those problems," said Bond Zhao, co-founder and chief marketing officer, Linner. "Now, the pleasure of listening to crystal-clear sound even in a noisy environment can be enjoyed by everyone, not only by users of expensive high-end headphones. Anyone seeking noise-free listening can do so at a price much lower than most ANC headphones, plus enjoy the perk of wearing the world's lightest ANC earbuds."
Unlike regular headphones, Linner ANC earbuds let you hear what you want and block out the rest. Linner is one of the most effective at blocking outside noise thanks to its technology that reduces up to 26dB of sound across a frequency range of 45 Hz - 3 kHz, five times that of most consumer headphones on the market. Unlike other products that use noise-isolating technology that only block background noise to a certain extent, ANC technology blocks out 95% of ambient sounds, giving users an exceptional audio and immersive sound experience.
In addition to ANC, Linner's earbuds will also feature "Awareness Mode." This mode allows users to hear their music, but instead of blocking outside noise, the earbuds will keep you aware of it, making sure you are safe and not stepping in front of a car. The earbuds come in navy blue and gold and are available in two versions: Linner earbuds (regular) come with a standard 3.5 mm audio jack and Linner Lightning earbuds come with a next-generation iPhone Lightning connector. When stored in their small carry case, they can easily be carried in a pocket.
Our Kickstarter Campaign
Linner's Kickstarter campaign is aiming to raise $30,000 to bring the earbuds to market. Those who back the campaign as "Super Early Birds" can pick up the earbuds for $69. Those who purchase the "Couples" package can get two pairs of Linner earbuds for only $149, a discount of 32% off the $218 retail price for two. Those eager to purchase in bulk can get 100 earbuds for only $5,999, a discount of 45% off the retail price. The first units will be shipped to backers at the end of November.
Check out Linner's Kickstarter campaign page and video here.
About Linner Electronics
Linner Electronics Co., an innovative acoustics technology start-up, is the provider of Active Noise-Cancelling (ANC) earbuds that offer the highest noise reduction across a wider range of frequencies than any mainstream headphones on the market. Founded in May 2016 by a team of passionate music enthusiasts and experienced acoustic engineers, the company is committed to improving consumers' audio listening experience with innovative acoustic technology, superior industrial design and human-centered user experience. The company is co-headquartered in Santa Clara, CA and Shenzhen, China. For more information, visit www.linner.io.
Editor's notes: Linner's press kit comprised of images, fact sheet, FAQ, bio and more is accessible here.
Media Contact:
Louis Zheng
Phone: 408.759.2817
E-mail: Louis.Zheng@linner.io