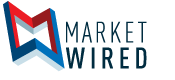 Fortis Inc. President and CEO Barry Perry to present at Barclays CEO Energy-Power Conference
/EINPresswire.com/ -- Fortis Inc. (TSX:FTS) President and CEO, Barry Perry, will present at the Barclays CEO Energy-Power Conference in New York City, New York on Wednesday, September 7, 2016 at 3:45 pm (Eastern Time).
A live audio webcast of the presentation will be available on the Corporation's website, www.fortisinc.com.
About Fortis
Fortis is a leader in the North American electric and gas utility business, with total assets of approximately CAD$29 billion and fiscal 2015 revenue of CAD$6.7 billion. The Corporation's asset mix is approximately 94% regulated (69% electric, 25% gas), with the remaining 6% comprised of non-regulated energy infrastructure. The Corporation's regulated utilities serve more than 3 million customers across Canada, the United States and the Caribbean.
Fortis shares are listed on the TSX and trade under the symbol FTS. Additional information can be accessed at www.fortisinc.com, www.sedar.com, or www.sec.gov.
Kealey Martin
Manager, Investor Relations
Fortis Inc.
709.737.2900