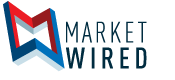 Over $2 Million Raised and Growing: Bulk Barn Holds Their 12th Annual Alzheimer Society Coffee Break(R) Fundraiser
/EINPresswire.com/ -- Bulk Barn Foods Limited is proud to support the Alzheimer Society Coffee Break® fundraiser which benefits people with dementia and their family members in communities right across Canada.
Bulk Barn is supporting the program by collecting donations at stores nationwide through the sale of Coffee Break® decals during the period of September 2 - September 21, 2016. Each customer's signature on a decal recognizes their donation of at least $1.00 and is proudly mounted on the wall behind the cash registers. All the moneys collected goes directly to local Alzheimer Societies for support services like counselling, day programs and respite care for people affected by dementia.
According to the Alzheimer Society of Canada, 564,000 Canadians live with dementia today, and that number is expected to reach almost a million over the next 15 years. Bulk Barn has supported the Alzheimer Society over the past 11 years, with all stores from coast to coast participating in the fundraising annually. In that time they have raised over $2 million. "In the face of this growing disease, we are fortunate to count on the continued support and generosity of Bulk Barn stores, their staff and customers. The success of the Bulk Barn campaign is owed in great part to the fact that on World Alzheimer's Day, September 21st, their corporate office and franchises participate in a 'dollar match' program. For every $1.00 donated by a customer to a local Alzheimer Society, both the corporate office and franchise each contribute $1.00, tripling the donation to the Society," says Laura Berljawsky, Manager of National Events and Sponsorship for the Alzheimer Society of Canada.
This year marks the 21st anniversary of Alzheimer Society Coffee Break®. To learn more, please visit www.alzheimercoffeebreak.ca.
Bulk Barn is Canada's largest bulk food retailer with stores across the country. Established in 1982, Bulk Barn has successfully expanded to 250 stores offering its customers an amazing assortment of products for a unique shopping experience, where customers can buy as much or as little as they want.
For more information on Bulk Barn please visit bulkbarn.ca.
For media inquiries, please contact:
Ally Byczok
Manager, Marketing
Bulk Barn Foods Limited
(905) 726-5000 x8230