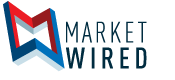 UPDATE - Four Reasons Why Outsourcing Wireless Is the Best Deal: Apogee Partner James Madison University Reveals Why Outsourcing Makes Dollars and Sense
/EINPresswire.com/ -- AUSTIN, TX and HARRISONBURG, VA -- (Marketwired) -- 09/01/16 -- A recent article in the Summer 2016 issue of ACUTA Journal, titled "Outsourcing Wireless - The Secret to Speedy Roll-Out and Greater Student Satisfaction," highlights how James Madison University (JMU) in Virginia successfully upgraded its new wireless network, while reaping significant returns in student satisfaction and savings through outsourcing.
With demand for comprehensive wireless access in the residence halls compounded by smartphone usage doubling on-campus, JMU decided that addressing these student technological needs was a mission-critical priority. The school partnered with leading ResNet and video solutions provider Apogee to meet its financial goals for the wireless overhaul, deliver a seamless deployment and ultimately achieve greater student satisfaction.
Describing how IT and Business developed three financial models for the project, Dale B. Hulvey, Assistant Vice President for Information Technology, and Dick Johnson, Director of Technical Services, also commented on the final decision to outsource to Apogee, "All of our requirements were met when it came to cost avoidance, budget stability, risk management and time to deployment. With rapid changes in wireless technologies, no one can predict what's going to happen but our partner took on all the risk with built-in replacement costs, thus ensuring budget predictability."
JMU's partnership with Apogee yielded the following benefits:
1. Equipment savings: With Apogee's expert counsel, JMU achieved significant savings by reusing some of their existing network equipment. They also removed and re-allocated the JMU-owned access points from the residence halls to other campus buildings.
2. Manpower savings: Apogee's 24/7 support and troubleshooting enabled the school to reassign a full-time ResNet support person to other priorities. JMU also eliminated ResNet student support staff.
3. Mitigate security risks: By creating a separate network for the residence halls, JMU removed thousands of devices from the faculty/staff network and reduced the risk of security threats.
4. A smooth install in weeks, not months: Partnering with a specialist with a proven track record in higher education resulted in time and resource savings. Installation was completed efficiently over the summer. In the article, the authors noted that if this project was undertaken in-house, it may not have been completed by the school's fall deadline and may have required many more university resources.
Best of all, JMU reports that student complaints have dropped dramatically, noting that "ResNet issues are down 95 percent, and the number of open support tickets is extremely low."
"Meeting student expectations for Wi-Fi remains critical for the branding, reputation and competitiveness of schools," said Charles Brady, CEO of Apogee. "We are proud to be JMU's partner in providing robust, seamless connectivity. As we address student needs, we also help the school reap human, technological and economic benefits."
The full article, along with more tips on how to achieve greater value for wireless networking through outsourcing, can be read by accessing ACUTA's website.
About Apogee
Apogee is the largest, most innovative provider of on-campus residential networks (ResNet) and video solutions in higher education. Partnering with Apogee for ResNet services allows colleges and universities to enhance their network infrastructure while offloading the growing volume of administrative responsibilities associated with managing a student network. This partnership allows IT, Business and Housing to focus on the mission-critical tasks of the university. Find out why nine out of 10 schools that outsource their ResNet choose Apogee at apogee.us.
Media Contact:
Sharon Sim
sharon@sim-krause.com
415.420.1889