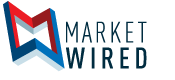 National PTA Honors Excellence in Building Family-School Partnerships
173 Schools and PTAs Designated as 2016-2018 National PTA Schools of Excellence
/EINPresswire.com/ -- National PTA is pleased to recognize 173 schools and PTAs from across the country as 2016-2018 National PTA Schools of Excellence for their leadership and accomplishments nationwide in building strong, effective family-school partnerships. The schools and PTAs represent 31 states and one Department of Defense school in Germany.
"Strong family-school partnerships are proven to advance children's learning and growth, increase student achievement and positively impact school improvement efforts," said Laura Bay, president of National PTA. "We are pleased to designate these schools and PTAs as 2016-2018 National PTA Schools of Excellence for their commitment to partnering to support student success and continuous school improvement."
Through the National PTA School of Excellence program, PTAs partner with their schools to examine how families feel the school measures up to the research-based indicators of the National Standards for Family-School Partnerships. PTAs and schools then work together to address barriers and create new ways for families to support student success. The National PTA School of Excellence designation is awarded when a PTA and school have achieved a high level of family engagement or when a PTA and school have made substantive, positive improvement in families' perceptions by the end of the school year.
"It is essential that families feel welcomed and valued in their children's school and are active participants in their education. It is also critical that families and school staff continuously collaborate to support students' learning," added Nathan R. Monell, CAE, National PTA executive director. "National PTA Schools of Excellence have put strong practices into place that involve families in the life of the school and are true examples of what can be accomplished when schools and families work together."
In addition to receiving the 2016-2018 National PTA School of Excellence designation, National PTA will also recognize three of these schools and PTAs with the Phoebe Apperson Hearst Awards for Innovation in Family Engagement -- the highest honor presented by the association.
Join National PTA Friday, Sept. 9 at noon EDT on Facebook for a special live announcement of the 2016 Phoebe Apperson Hearst Award recipients and National PTA School of Excellence program results.
About National PTA
National PTA® comprises millions of families, students, teachers, administrators, and business and community leaders devoted to the educational success of children and the promotion of family engagement in schools. PTA is a registered 501(c)(3) nonprofit association that prides itself on being a powerful voice for all children, a relevant resource for families and communities, and a strong advocate for public education. Membership in PTA is open to anyone who wants to be involved and make a difference for the education, health, and welfare of children and youth.
Contact information

Heidi May Wilson
National PTA
703-518-1242
hmay@pta.org