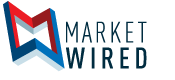 PRD Energy Announces Return of Capital, Distribution & Stock Exchange Delisting
/EINPresswire.com/ -- PRD Energy Inc. ("PRD" or the "Company") announced the board of directors of the Company approved a cash distribution in the amount of Cdn$0.082 per common share of PRD (the "Distribution"). The Distribution is payable on September 21, 2016 to shareholders of record as at the close of business on September 15, 2016 and will be made as a return of capital, with the stated capital of the common shares of the Company being reduced accordingly.
The Company also announced that the common shares of PRD were delisted from the TSX Venture Exchange at the close of trading on August 31, 2016.
Michael Greenwood
Chairman and Chief Executive Officer
(403) 604-6501
Graeme Ryder
Vice President, Finance and Chief Financial Officer
(403) 880-4729