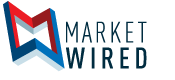 The Right to Be Literate Wins Teachers' Choice Award for Professional Development
/EINPresswire.com/ -- The Right to Be Literate: Six Essential Literacy Skills has won the Learning®Magazine 2017 Teachers' Choice Award for Professional Development. Published by Solution Tree, a premier educational publisher and professional development provider, the title helps teachers ensure students develop the skills they need to think critically and communicate collaboratively in the 21st century.
In the book, authors Brian M. Pete and Robin J. Fogarty explore six comprehensive skill areas essential to 21st century literacy: reading, writing, listening, speaking, viewing, and representing. "It is an unrelenting journey of labor and love to move all students, regardless of their station in life, toward literacy success," explain Pete and Fogarty. "As the implementation of literacy standards continues, highly engaging, standards-based instructional strategies are needed now more than ever before."
Educators can either read straight through the book to explore the presented standards-based strategies or look for specific strategies they haven't yet tried. With the book's guidance, teachers can confidently lead all students, no matter their circumstances, to grow in literacy and mindfulness.
"The Right to Be Literate is a must-read for all educators," said Anthony Brazouski, executive director of academic achievement at Whitnall School District in Wisconsin. "Through detailed descriptions of literacy strategies and specific elementary-, middle-, and secondary-level examples, Pete and Fogarty guide the reader down a challenging path where students develop as critical thinkers, effective communicators, and contributing members of a dynamic, global society."
Suzy Quiles, a literacy specialist and supervisor of language arts at Manalapan-Englishtown Regional Schools in New Jersey, also praised the title, calling it a "go-to resource for teachers" and stating, "The Right to Be Literate is … an enjoyable and informative read with activities to put to use in the classroom today!"
The Right to Be Literate: Six Essential Literacy Skills is now available to order at SolutionTree.com.
About the Authors
Brian M. Pete has a rich background in professional development and has worked with adult learners in districts and educational agencies throughout the United States, Europe, Asia, Australia, and New Zealand.
Robin J. Fogarty, PhD, has trained educators throughout the world in curriculum, instruction, and assessment strategies. She has taught at all levels, served as an administrator, and consulted with state departments and ministries of education.
About Solution Tree
Solution Tree delivers comprehensive professional development to schools and districts around the world. Solution Tree has empowered K-12 educators to raise student achievement through a wide range of services and products including educator conferences, customized district solutions for long-term professional development, books, videos, online courses, and more.
About Learning ® Magazine Teacher Choice Awards
The Teacher's Choice Awards honor products of exceptional quality and outstanding performance in the classroom and at home. The panel of teacher evaluators use each product in their classrooms and homes to find the best products for teachers and parents.
Contact
Solution Tree
Shik Love
Email contact

800.733.6786 ext. 468