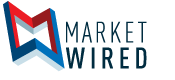 TestEquity to Exhibit at The Battery Show and Electric & Hybrid Vehicle Expo
/EINPresswire.com/ -- TestEquity, a value-added provider of premium electronic test and measurement equipment, MRO tools and environmental temperature chambers, will bring advanced energy storage solutions to The Battery Show 2016 (booth 1232), September 13-15, at the Suburban Collection Showplace in Novi, Michigan. The show is co-located with the Electronic & Hybrid Vehicle Technology Expo, the premier exhibition for electric and hybrid vehicle technology and innovation, which will provide an outstanding venue for TestEquity to highlight its long history with the automotive industry.
At booth 1232 in the main exhibition hall, attendees will find a wide array of industry-leading products for the automotive, electronics, energy, telecommunications and aerospace, and defense industries.
"TestEquity has worked closely with the automotive industry for many years now," said TestEquity Chief Marketing Officer John Glass. "So this show represents a great opportunity to show our value as a partner in ensuring continued industry innovation, quality and reliability."
Products on display will include power supplies, a DC power analyzer, digital multimeters, handheld scopes, RF analyzers, an arbitrary function generator, oscilloscopes with current probe, and thermal infrared imaging from leading manufacturers like Keysight, Tektronix, Keithley, Rhode & Schwarz, Instek, and more.
TestEquity's 107 Temperature Chamber, a compact, high-quality benchtop chamber manufactured onsite at TestEquity's California headquarters, will also be showcased.
Attendees are also invited to participate in daily opportunity drawings for prizes from participating manufacturers. A business card will be drawn at show close each day (winners are not required to be present).
As North America's largest stocking distributor of test equipment and supplies, TestEquity works alongside customers to recommend the best products -- for purchase, lease or rent -- to meet individual needs. TestEquity is known for its industry-leading service and warranty program, quick delivery times and fully accredited calibration lab.
For more information about The Battery Show 2016, please visit http://www.thebatteryshow.com/visit/about-the-battery-show/. Details around the Electronic & Hybrid Vehicle Expo can be found at: http://www.evtechexpo.com/.
To learn more about TestEquity and its comprehensive product offerings, go to http://www.testequity.com/.
About TestEquity LLC
TestEquity is a value-added distributor of test and measurement equipment and MRO tools and supplies for laboratories and electronics manufacturing, and a manufacturer of environmental chambers. Celebrating 45 years in business, the company is an authorized stocking distributor for Keysight Technologies, Tektronix, Keithley, Rohde & Schwarz, Viavi, Fluke, B&K Precision, Hioki, Amprobe, Sorensen, Extech, FLIR, Magna-Power Electronics, Instek, and others. In addition to offering new equipment for sale, rental, or lease from these and other manufacturers, TestEquity provides selected pre-owned equipment that is fully restored, tested and calibrated, and backed with an industry-leading one-year warranty. TestEquity's selection of tools and supplies for electronics manufacturing, testing, and repair includes products from Weller, Kester, Indium, Desco, Hakko, Luxo, 3M, Metcal, Tech-Spray, Brady, ASG, Excelta, Metro, Tech Wear, Loctite, Scienscope, and hundreds of other top brands. TestEquity designs and manufactures environmental chambers offering the best performance and warranty in its class. With resources that include a highly trained team of product specialists and a calibration laboratory, TestEquity maintains its headquarters and manufacturing facilities in Moorpark, California, with sales offices throughout the United States, Canada, and Mexico.
Agency Contact:
Melanie Crandall
McFarland MediaWorks
+1 310 739 0955
Melanie@mcfarlandmediaworks.com

TestEquity Contact:
John Glass
Chief Marketing Officer
+1 805 498 9933, ext. 160
John.Glass@testequity.com