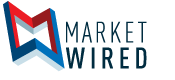 UDT's Mariana Lugaro Appointed to the Florida Advisory Council on Small and Minority Business Development
Lugaro Joins the Council to Give Small Businesses a Voice in State Issues
/EINPresswire.com/ -- United Data Technologies, Inc. (UDT), a leading national provider of technology solutions and managed services in the United States, today announced that its Director of Sales Enablement, Mariana Lugaro has been appointed to the Florida Advisory Council on Small and Minority Business Development. The advisory council, whose mission is to provide insight and expertise to the state to further development and economic opportunities for small and minority businesses, is part of The Department of Management Services (DMS), the business arm of Florida government.
"The members of the Florida Advisory Council are instrumental in providing critical knowledge regarding the unique challenges small and minority businesses encounter," said Secretary Poppell who appointed UDT's Lugaro along with other members from various small businesses and government entities that focus on diversity and equity.
"I'm honored to be appointed to this advisory council and for the opportunity to improve engagement and support of Florida's woman-, veteran- and minority-owned small businesses," said Lugaro. For more information about the council, please visit the DMS website.
About United Data Technologies
United Data Technologies Inc. (UDT), named one of the 50 fastest growing IT firms in the U.S. by Everything Channel, is a leading provider of high-performance technology solutions in the Southeast and Midwest United States. The company is dedicated to helping our customers maximize their investment in technology by reducing the risks, costs and complexity of deploying next generation technology (RC2). UDT partners with top-tier leaders in the industry to provide the latest products, from personal computing, audio visual infrastructure to customized solutions. At UDT, we believe that your IT experience should always help you "accomplish more". Learn more by visiting www.udtonline.com.
United Data Technologies (UDT) is a registered trademark and/or trademark of United Data Technologies, Inc. in the United States and/or other jurisdictions.