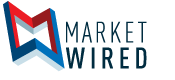 Giyani Gold Receives DMR Acceptance for Rock Island Gold Project Licence
/EINPresswire.com/ -- Giyani Gold Corp. (TSX VENTURE:WDG) ("Giyani Gold") is pleased to announce that Corridor Mining Resources (PTY) Ltd. our state-owned partner ("CMR") has confirmed that the South African Department of Mineral Resources ("DMR") has provided Rock Island with an acceptance letter for a retention license application submitted relating to their Prospecting Right LP306PR (Louis Moore) and Prospecting Right LP310PR (Klein Letaba-Frankie, Horseshoe and Birthday). The acceptance letter is the last step towards the issuing of the final grant. CMR and Giyani Gold own 45% each of Rock Island and share all corporate costs 50/50 in the South African registered operating company.
"The Rock Island partners had a very productive meeting on August 31, 2016 in Pretoria discussing key issues such as the immediate loan repayment owed to Giyani Gold, granting of our retention licenses and options to improve a way forward designed to realize the true value of these key assets in an improved global gold market. We remain confident in South Africa's mining environment and we are evaluating a number of opportunities available to spark future growth" stated Giyani's Executive Chairman, Duane Parnham.
Neither TSX Venture Exchange nor its Regulation Services Provider (as that term is defined in policies of the TSX Venture Exchange) accepts responsibility for the adequacy or accuracy of this release.
For additional information and corporate documents may be found on www.sedar.com and www.giyanigold.com.
On behalf of the Board of Giyani Gold Corp.
Duane Parnham, Executive Chairman
Forward-Looking Statements
This news release includes certain forward-looking statements or information. All statements other than statements of historical fact included in this release or other future plans, objectives or expectations of Giyani Gold Corp. are forward-looking statements that involve various risks and uncertainties. There can be no assurance that such statements will prove to be accurate and actual results and future events could differ materially from those anticipated in such statements. Important factors that could cause actual results to differ materially from Giyani Gold's plans or expectations include risks relating to the actual results of current exploration activities, fluctuating gold prices, possibility of equipment breakdowns and delays, exploration cost overruns, availability of capital and financing, general economic, market or business conditions, regulatory changes, timeliness of government or regulatory approvals and other risks detailed herein and from time to time in the filings made by Giyani Gold with securities regulators. Giyani Gold expressly disclaims any intention or obligation to update or revise any forward-looking statements whether as a result of new information, future events or otherwise except as otherwise required by applicable securities legislation.
Giyani Gold Corp.
Scott Breard
Director
289-837-0066
breard@me.com
Giyani Gold Corp.
Duane Parnham
Executive Chairman
289-837-0066
dparnham@giyanigold.com