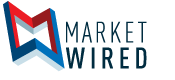 Concurrent Technologies Corporation Teams With Water Energy Technologies on Water Recycling System for Commercial Laundry Users
First-of-Its-Kind Water Treatment System Combines Proprietary Ozone Technology With Award-Winning Water Recycling Technology -- Resulting in Numerous Benefits for Users
/EINPresswire.com/ -- Concurrent Technologies Corporation (CTC) and Water Energy Technologies announced a partnership today for collaboration on a first-of-its-kind green laundry system to benefit large commercial laundry operations. Engineers and scientists have seamlessly integrated two proven technologies into a treatment system that significantly reduces water usage by safely and reliably processing and recycling 90% of greywater generated by laundry operations. This energy-efficient, scalable, and fully-automated solution will save water, energy and time. In addition, it will eliminate chemicals and reduce maintenance.
Water Energy's proprietary ozone treatment technology was originally developed for the National Aeronautics and Space Administration (NASA). Ozone works 3,000 times faster at destroying bacteria than chlorine bleach. Commercial laundry facilities report their sheets and linens feel like new when washed in ozonated water.
Concurrent Technologies Corporation's innovative water recycling system was originally developed for the Department of Defense. The system relies upon a three-stage temperature-tolerant filtration sequence. Its uniqueness comes from incorporating separation media not traditionally used in water filtration. In addition, customized control logic optimizes backwash recirculation and increases the overall processing rate. CTC was awarded a prestigious Edison Award for this technology.
"Concurrent Technologies Corporation has a long history of partnering with other innovative technology providers, and we're pleased to be working closely with Water Energy on this important project," said Jeff Grabarek, CTC Senior Director, Business Development. "We look forward to combining the skills and know-how of our two great companies to offer a world-class water system that will help our clients save energy and decrease costs."
Bob Beddingfield, President, Water Energy Technologies added, "Water Energy Technologies has worked for more than three decades to bring innovative ideas, advanced technology and professional consulting services to the commercial laundry industry. We are proud to have joined forces with Concurrent Technologies Corporation to provide a superior finished product and create a 'Green Solutions Team' focused on providing effective and affordable solutions to save on water, energy and chemical costs."
Concurrent Technologies Corporation (CTC) is an independent, nonprofit, applied scientific research and development professional services organization. Together with our affiliates, Enterprise Ventures Corporation and CTC Foundation, we leverage research, development, test and evaluation work to provide transformative, full lifecycle solutions. To best serve our clients' needs, we offer the complete ability to fully design, develop, test, prototype, and build. We support our clients' core mission objectives with customized solutions and strive to exceed expectations. For more information about CTC, visit www.ctc.com.
Water Energy is a comprehensive professional consulting services company, equipment manufacturer and turnkey ozone laundry and green solutions provider to the hospitality and healthcare laundry industries. Our consultants have over two centuries of combined experience in both the healthcare and hospitality laundry industries with unparalleled knowledge of every aspect of the operations unique to each. For more information, visit www.laundryconsulting.com and www.waterenergy.com.
CTC Media Contact:
Mary Bevan
814-269-2490
bevanm@ctc.com

Water Energy Media Contact:
Bob Beddingfield
713-464-7117
bob@waterenergy.com