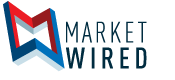 HempCore Health Announces New Product and Additional Products Delivered for Distribution
/EINPresswire.com/ -- Limitless Venture Group Inc. (OTC PINK: LVGI) today announces that LVGI and UFoods USA are working together to create another brand new product for our HempCore Health product line of hemp-based protein shake mixes. Our shake mixes will be packed with protein and taste delicious. We have two initial formulations in the final stages of R & D and expect to have them completed and ready for production by the end of this year. CEO Joseph Francella states, "We are committed and working very diligently to adding new and exciting products to our already unique and superior products lines."
Additionally, Mr. Francella adds, "We are happy to announce that all five HempCore Health products are now available on Amazon and will soon be listed as Amazon Prime." UFoods has already accomplished getting our initial two HempCore Health Products, Joint Relief and Relax, on the shelves of Healthy Habit Health Foods in Phoenix Az., and anticipates the three new versions, Healthy Heart, Brain Boost and Fibered Up will be on their shelves by the end of September. UFoods will also be spending a lot of time hitting the streets and doing product demos at other local retail outlets as well as seeking out distribution in other states. Sales of HempCore have been better than expected since the full product line was received by UFoods. We have also updated our labels and expect the full product line to represent the new label soon.
For additional information on HempCore Health please visit: www.hempcorehealth.com
We appreciate the patience and support of all our shareholders during this exciting time. Mr. Francella closes with saying, "We will be making an announcement regarding SLAM next week."
About Limitless Venture Group Inc.
Located in Tulsa, Oklahoma, Limitless Venture Group Inc. is a full-service brand development company specializing in beverage, supplement and healthy lifestyle products. Limitless acts as a brand incubator, bringing products from concept to reality and then releasing them as standalone companies. Limitless Venture Group Inc. has internationally recognized formulators, in-house graphics department, in-house web design team, and full support staff for marketing and distribution chain development. Limitless Venture Group Inc.'s proprietary product lines consists of SLAM Infusination™, HempCore Health™, and Limitless Health™.
For further inquiry on Limitless Venture Group Inc. products: www.lvginc.com
Forward Looking Statements
This release contains forward-looking statements within the meaning of the Private Securities Litigation Reform Act of 1995. Statements contained in this release that are not historical facts, including, without limitation, statements that relate to the Company's expectations with regard to the future impact on the Company's results from new products in development, may be deemed to be forward-looking statements. Words such as "expects", "intends", "plans", "may", "could", "should", "anticipates", "likely", "believes" and words of similar import also identify forward-looking statements. These statements are subject to risks and uncertainties. Forward-looking statements are based on current facts and analysis and other information that are based on forecasts of future results, estimates of amounts not yet determined and assumptions of management. Readers are urged not to place undue reliance on the forward-looking statements, which speak only as of the date of the release. Except as may be required under applicable law, we assume no obligation to update any forward-looking statements in order to reflect any event or circumstance that may arise after the date of this release.
Limitless Venture Group Inc.
Joseph Francella
918-671-9935
joefrance@aol.com