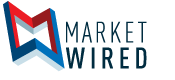 Nation-E Keynote Speaker James Woolsey to Speak at New York Cyber Security Summit
Global Leader in Critical Infrastructure Cyber Security to Exhibit and Present at the Sept. 21 Event
/EINPresswire.com/ -- Nation-E, a provider of proactive cybersecurity solutions for critical infrastructure and the smart grid environments, will showcase its solutions at the New York Cyber Security Summit on Wednesday, September 21, 2016. In support of this year's Summit, the company will also sponsor the event's cocktail reception at the Grand Hyatt New York, where cybersecurity expert James Woolsey will be featured as a guest speaker to give closing remarks.
Nation-E will be exhibiting at the event, offering insight into the company's last mile cyber protection for critical infrastructure assets and IoT technologies in industrial systems. At 3:15 p.m., Nation-E CEO Idan Udi Edry will present during the summit's Panel 3 discussion, which will highlight the emerging risks and major cyber threats to the banking, financial services and insurance (BFSI) sectors. This panel will discuss the ways organizations can protect critical assets through operational risk management and preventative measures, as well as defensive and monitoring technologies that identify and prevent cyber-attacks.
"The BFSI sectors continue to be victims of cyber-attacks. Every day, attackers are stealing assets, crashing computer systems and disrupting capital markets. But these aren't the most damaging effects of a cyber-attacker," said Edry. "As we approach the 15-year anniversary of the 9/11 attacks, we have reason to believe that the next terrorist attack against the U.S. will, in fact, be a cyber-attack on critical infrastructure -- this kind of an attack is one that has the potential to kill millions. Organizations must learn how to protect their infrastructure before it is too late."
Edry will also share what a proper cyber defense system should include, such as:
Modern IT security approaches in the operational technology ecosystems in order to secure inherent system vulnerabilities and firmly protect against cyber-attacks targeting critical assets.
Focusing on detection and mitigation of real-time breaches, while minimizing the operational and financial impact caused by malicious attacks.
Monitoring of operational technology traffic, enforce security policy, provide access control, and secure asset communications through authentication and encryption.
Seamless integration with existing customer platforms, both modern and legacy, as well as 3rd-party applications such as SCADA, Access Control, sensors and SIEMs.
James Woolsey, a national security and energy specialist, will be featured as a keynote speaker at the event and will speak at the summit's cocktail hour. Speaking on Nation-E's behalf, Woolsey will be giving closing remarks and sharing his insights on the current state of cybersecurity.
"Attacks on critical infrastructure can produce cascading effects far beyond the targeted sector and physical location of the attack, including the death of millions of Americans," said Woolsey. "Protecting critical infrastructure is usually simple when doing it correctly. Organizations must protect their operational technology domain and identify the vulnerable, often invisible, parts of the network."
The Cyber Security Summit, an exclusive C-Suite conference series, connects senior level executives responsible for protecting their companies' critical infrastructures with innovative solution providers and renowned information security experts. Attendees will have the opportunity to meet the nation's leading solution providers and discover the latest products and services for enterprise cyber defense, such as Nation-E.
For more information about Nation-E and its last mile cyber protection for critical infrastructure assets and IoT technologies in industrial systems, please visit www.Nation-E.com.
About Idan Udi Edry, CEO at Nation-E
Idan Udi Edry is a distinguished veteran in the fields of information technology and data security, as well as an experienced leader driving innovation and execution at scale. Prior to joining Nation-E, Edry gained significant industry experience as Head of Data and Security for Pelephone, Israel's leading cellular operator. He led special strategic projects for numerous governmental agencies and organizations, working closely with high ranking officials. His career trajectory at Pelephone allowed Edry to establish himself not only as an expert professionally but also as a customer-facing business leader.
Edry had the opportunity to gain unique skills and expertise while serving as an Air Force Officer for over eight years, reaching the rank of Captain. During his tenure, he led hundreds of professionally-trained military personnel, building and operating advanced information systems. Mr. Edry has mastered multiple disciplines and has accumulated 13 formal certifications from the world's most renowned IT and Telecommunications institutes.
About James Woosley, former CIA Director
James Woolsey is a Venture Partner with Lux Capital Management. He also Chairs the Board of the Foundation for Defense of Democracies. Woolsey previously served in the U.S. Government on five different occasions, where he held Presidential appointments in two Republican and two Democratic administrations, most recently (1993-95) as Director of Central Intelligence. During his 12 years of government service, in addition to heading the CIA and the Intelligence Community, Mr. Woolsey was: Ambassador to the Negotiation on Conventional Armed Forces in Europe (CFE), Vienna, 1989-1991; Under Secretary of the Navy, 1977-1979; and General Counsel to the U.S. Senate Committee on Armed Services, 1970-1973. He was also appointed by the President to serve on a part-time basis in Geneva, Switzerland, 1983-1986, as Delegate at Large to the U.S.-Soviet Strategic Arms Reduction Talks (START) and Nuclear and Space Arms Talks (NST). As an officer in the U.S. Army, he was an adviser on the U.S. Delegation to the Strategic Arms Limitation Talks (SALT I), Helsinki and Vienna, 1969-1970.
About Nation-E
Nation-E, founded in 2012 by Daniel Jammer, innovates cybersecurity for industrial IoT (IIoT), building technologies that enable the next generation of industrial IT (Industry 4.0). Its solution adapts IT security best practices into IIoT and securely bridges the gap between the isolated operational technology (OT) domain and the IT domain.
Israel-based Nation-E recently expanded its footprint into the United States with two new offices. One in Silicon Valley, home to many of the world's largest technology corporations, and another in New York City, which houses the company's showroom and features Nation-E's technology solutions for industrial infrastructure and smart grid environments. For more information, please visit www.Nation-E.com.
Image Available: http://www.marketwire.com/library/MwGo/2016/9/1/11G112604/Images/Idan_Udi-f70d03d2d9668361914a8257c1105eff.jpg
Image Available: http://www.marketwire.com/library/MwGo/2016/9/1/11G112604/Images/James_Woolsey-bdfa794d02fcbdfe959ffc13b96d20a2.jpg
Media Contact:

Julie Putjenter
julie@amebamarketing.com
(858) 946-0246