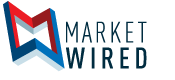 Ideal Power to Participate at Upcoming Investor Conferences
The 18th Annual Rodman & Renshaw Global Investment Conference on September 12 & the 4th Annual ROTH Solar & Storage Symposium at SPI 2016 on September 13
/EINPresswire.com/ -- Ideal Power Inc. (NASDAQ: IPWR), a developer of innovative power conversion technologies, has been invited to participate at two upcoming investor conferences in September 2016.
The 18th Annual Rodman & Renshaw Global Investment Conference is being held on September 11-13, 2016 at the Lotte New York Palace Hotel in New York City. Ideal Power CFO, Tim Burns, is scheduled to present on Monday, September 12th at 11:15 a.m. Eastern time with one-on-one meetings held throughout the conference. For additional information or to schedule a one-on-one meeting with Ideal Power management, please contact your Rodman & Renshaw institutional sales representative or the company's investor relations firm, MZ Group.
The 4th Annual ROTH Solar & Storage Symposium is being held on September 13th during the Solar Power International 2016 trade show. SPI 2016 is being held on September 12-15, 2016 at the Las Vegas Convention Center - North Hall & Westgate Hotel in Las Vegas. Ideal Power CEO, Dan Brdar, will hold one-on-one and small group meetings with investors throughout the trade show, which can be scheduled through your ROTH representative or the company's investor relations firm, MZ Group.
About the 18th Annual Rodman & Renshaw Global Investment Conference
The Rodman & Renshaw 18th Annual Global Investment Conference will feature more than 300 public & private companies from around the world presenting to an anticipated audience of over 2,000 attendees. The Conference will feature tracks devoted to Biotechnology & Healthcare, Natural Resources, CleanTech, Technology, Media & Telecommunications companies and include corporate presentations with Q&A sessions, investor one-on-one meetings and daily networking opportunities. Institutional investors, venture capitalists, private equity firms, and industry executives are expected to attend. Register online at www.rodmanevents.com or contact Lily Khaykina, Rodman & Renshaw's Conference Manager, at (212) 356-0529 or via e-mail at LK@rodmanevents.com.
About the 4th Annual ROTH Solar & Storage Symposium
ROTH Capital Partners, Jesse Pichel, Managing Director of Cleantech & Industrial Growth, and Philip Shen and Craig Irwin, Senior Research Analysts, Cleantech, are hosting the 4th Annual ROTH Solar Symposium, held in conjunction with the Solar Power International Expo (SPI 2016), the largest solar annual conference/expo in the USA. This event will provide investors the opportunity to efficiently meet with many of the leading companies throughout the solar ecosystem and to gain critical insight toward issues and trends in the industry. For more information about ROTH Capital Partners, visit www.roth.com.
About the Solar Power International 2016
Solar Power International is the largest solar trade show in North America - SPI 2016. Solar Power International is powered by the Solar Energy Industries Association (SEIA) and the Smart Electric Power Alliance (SEPA). SPI held its inaugural show in 2003 and was designed to serve and advance the solar energy industry by bringing together the people, products, and professional development opportunities that drive the solar industry and are forging its bright future. This event focuses solely on creating an environment that fosters the exchange of ideas, knowledge and expertise for furthering solar energy development in the United States. Designed and produced by Solar Energy Trade Shows, our events supply your company with solutions that further your success. Offering superior networking, visibility and value, Solar Energy Trade Shows events are important to any company active in the solar market. For more information about SPI 2016, visit www.solarpowerinternational.com.
About Ideal Power Inc.
Ideal Power Inc. (NASDAQ: IPWR) is a technology company dedicated to advancing the efficiency of electric power conversion. The company has developed a novel, patented power conversion technology called Power Packet Switching Architecture™ ("PPSA"). PPSA improves the size, cost, efficiency, flexibility and reliability of electronic power converters. PPSA can scale across several large and growing markets, including solar PV, variable frequency drives, battery energy storage, mobile power and microgrids, and electric vehicle charging. The Company is also developing and has patented a bi-directional, bi-polar junction transistor ("B-TRAN™") which has the potential to dramatically increase bi-directional power switching efficiency and power density. Ideal Power employs a capital-efficient business model which enables the company to address several product development projects and markets simultaneously. For more information, visit www.IdealPower.com.
Contact:

Ideal Power Inc. Investor Relations
MZ North America
www.mzgroup.us
Matt Hayden
Email Contact
1.949.491.8235