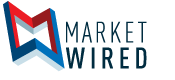 Revolution Lighting Technologies to Present at Rodman & Renshaw 18th Annual Global Investment Conference
/EINPresswire.com/ -- Revolution Lighting Technologies, Inc. (NASDAQ: RVLT) ("Revolution Lighting"), a global provider of advanced LED lighting solutions, today announced that Robert LaPenta, Chairman, Chief Executive Officer, and President, and James DePalma, Chief Financial Officer and Director, will present at the 2016 Rodman & Renshaw 18th Annual Global Investment Conference on Monday, September 12.
Event: Rodman & Renshaw 18th Annual Global Investment Conference
Date: Monday, September 12, 2016
Time: 9:35am-10am ET
Location: Rutherford Room, 4th Floor, Lotte New York Palace Hotel, 455 Madison Ave, New York, NY
Robert LaPenta and James DePalma will also be meeting with members of the investment community during one-on-one meetings at the conference.
About Revolution Lighting Technologies Inc.
Revolution Lighting Technologies, Inc. is a leader in the design, manufacture, marketing, and sale of LED lighting solutions focusing on the industrial, commercial and government markets in the United States, Canada, and internationally. Through advanced LED technologies, Revolution Lighting has created an innovative lighting company that offers a comprehensive advanced product platform of high-quality interior and exterior LED lamps and fixtures, including signage and control systems. Revolution Lighting is uniquely positioned to act as an expert partner, offering full service lighting solutions through our operating divisions including Energy Source, Value Lighting, Tri-State LED, E-Lighting, All-Around Lighting and TNT Energy to transform lighting into a source of superior energy savings, quality light and well-being. Revolution Lighting Technologies markets and distributes its products through a network of regional and national independent sales representatives and distributors, as well as through energy savings companies and national accounts. Revolution Lighting Technologies trades on the NASDAQ under the ticker RVLT. For more information, please visit http://www.rvlti.com/ and connect with the Company on Twitter, LinkedIn and Facebook.
Investor Relations Contact:
Amato and Partners, LLC
Investor Relations Counsel
admin@amatoandpartners.com

Media Contact:
Matthew Bretzius
FischTank Marketing and PR
matt@fischtankpr.com