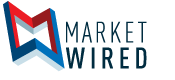 Taiwan's Inaugural Kaohsiung International Maritime and Defence Expo Debuts September 14 to 17, 2016
/EINPresswire.com/ -- The Kaohsiung International Maritime & Defence Expo to be held in Kaohsiung City from September 14 - 17, 2016 will be the first international shipbuilding, marine and defense industry exhibition in Taiwan. The event host, Taiwan Shipbuilding Association signed a memorandum of strategic alliance (MSA) on September 1 with the Taiwan Aerospace Industry Association that seeks to share resources and reflect on the current government's initiative to assemble more defense vessels domestically. Further, the alliance will help strengthen industrial and economic development and move Taiwan towards an autonomous national defense manufacturer. With the backing of the alliance along with the support from military and industry specialists the Kaohsiung International Maritime & Defence Expo will be an occasion to remember.
United Front to Drive Defense Initiative
According to the joint statement from Han Pi-Hsiang, Chairman of the Taiwan Shipbuilding Association and Liao Rong-Xin, Chairman of Taiwan Aerospace Industry Association, the alliance is a landmark initiative between two of Taiwan's leaders of industry. The cooperation seeks to promote the government's initiative to assemble more defense vessels domestically, boost research & development of advanced technology, and stimulate economic growth.
The MSA has three principal goals: a full integration of resources, the sharing of existing & developing manufacturing technology between two trillion upper, middle & lower supply chain vendors, and mutual support in international trade fairs & business opportunities. Additionally, the agreement establishes frequent dialogue with the Ministry of Defense to ensure that the needs of the military is in line with the development.
Han Pi-Hsiang, Chairman of the Taiwan Shipbuilding Association, stated, "The alliance is the primary driver behind the inaugural Kaohsiung International Maritime & Defence Expo. Through this, we hope to demonstrate the strength of our industry and provide backing for the government's new defense initiative." Liao Rong-Xin, Chairman of the Taiwan Aerospace Industry Association added, "This early October, the Taiwan Shipbuilding Association and Taiwan Aerospace Industry Association along with more than 30 manufacturers will attend the US-Taiwan Defense Industry Conference held in the US, hoping to obtain more international cooperation and partnership opportunities."
The MSA singing was witnessed by Legislator Liu Shyh-Fang of the Legislative Yuan's Foreign Affairs and National Defense Committee, Legislator Lin Tai-Hua of the Legislative Yuan's Economics Committee, Kaohsiung City Government Secretary Yang Ming-Zhou, Kaohsiung Economic Development Bureau Director Tseng Wen-Sheng, and Kaohsiung City Government Marine Bureau Director-General Wang Tuan-Jen. These people support the coalition of the two industries through strength & experience, while also supporting the national defense initiative for economic development.
Resource Integration Showcasing Key Technologies and Military Drills
The Kaohsiung International Maritime & Defence Expo hosted by the Taiwan Shipbuilding Association and directed by Kaohsiung City Government will be held every two years. This year's exhibition will showcase over 150 exhibitors spanning the North and South Wing of Kaohsiung Exhibition Center.
The exhibition is divided into five main themes; National Defense, Marine Machinery, Marine Engineering, Marine Communication and Green Energy. The National Defense theme will echo the government's current military initiative and will feature blueprints of the Hsiung Feng III missile and Taiwan Infantry Fighting Vehicle, both designed by National Chung-San Institute of Science & Technology.
Domestic ship manufactures such as CSBC Corporation, Jong Shyn Shipbuilding Co Ltd, Ching Fu Shipbuilding Co, Lung-Teh Shipbuilding Co., and Ship & Ocean Industries R&D Center will be featured in the Marine Machinery field. Further, TECO along with other leading ship manufactures will showcase fundamental shipbuilding technology and the Submarine Development Center will for the very first time display a recently completed submarine model.
Hunghwa International Corporation is currently taking the lead in the Marine Engineering sector, with Hung Yu No.1 being Taiwan's first domestically made offshore wind energy jack-up platform vessel, which also contributes to the area of Green Energy. China Steel Corporation's Office of Energy and Environmental Affairs, Taiwan Power Company, Bureau of Energy and other sectors will also have exhibits related to offshore wind power.
The exhibition is opened to professional buyers on September 14 and 15, where industry and academia experts are invited to host professional forums and seminars. The two forums will discuss topics related to the shipbuilding industry, particularly economic development and national defense. The seminar will cover ship design, green energy, marine technology and more. From September 16 to 17, the exhibition is open to the general public. Admission is free and will include access to National Defense Vessels, Frogmen Show, Marine Corps Chikwondo Display, marching band performances, along with other event highlights. The event organizers anticipate thousands of visitors during the mid-autumn festival holiday. For more information on the event, please visit our official website: http://khmaritime2016.com/
Taiwan Shipbuilding Association
Taiwan Shipbuilding Association was established in July 1967. It currently has more than 90 shipyard members involved in boat design, manufacture, repair, retrofit, and research and development. The associations role is to coordinate between and advocate on behalf of members, in order to promote economic development of the industry.
Press Contact
Stephanie Lin
Email Contact