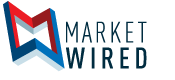 Postcards From the Edge: What the Oil & Gas Industry Learned From the Downturn, an Industrial Info News Alert
/EINPresswire.com/ -- Written by John Egan for Industrial Info Resources (Sugar Land, Texas) - -With expectations that the crude oil market has finally achieved some stability, executives last week discussed what can be learned from the industry's recent downturn, where over a two-year period crude oil prices fell from a peak of over $100 per barrel to a low of about $30 per barrel before settling into the $40-$60 per barrel range. "Be prudent during the good times and be willing to sacrifice during the downturn," said Lynn Peterson, chairman, president and chief executive at Synergy Resources Corporation (NYSEMKT:SYRG) (Denver, Colorado). "Prices will increase, and we will see future downturns."
For details, view the entire article by subscribing to Industrial Info's Premium Industry News, or browse other breaking industrial news stories at www.industrialinfo.com.
Industrial Info Resources (IIR), with global headquarters in Sugar Land, Texas, five offices in North America and 10 international offices, is the leading provider of global market intelligence specializing in the industrial process, heavy manufacturing and energy markets. Industrial Info's quality-assurance philosophy, the Living Forward Reporting Principle™, provides up-to-the-minute intelligence on what's happening now, while constantly keeping track of future opportunities. To contact an office in your area, visit the www.industrialinfo.com "Contact Us" page.
Contact:
Brian Ford
(713) 980-9393