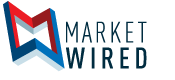 Momentum Builds for P&WC's Ground-breaking Oil Analysis Technology at LABACE 2016
P&WC Inviting Business Aviation Customers to Test New On-Wing Preventive Maintenance Solution
/EINPresswire.com/ -- SAO PAULO, BRAZIL -- (Marketwired) -- 08/31/16 -- Pratt & Whitney Canada (P&WC) now has more than 1,800 engines enrolled in the customer trial of its innovative oil debris monitoring technology, poised to drive increased aircraft availability and reduce costs by enabling more proactive and preventive maintenance. The company is encouraging operators of P&WC-powered aircraft attending LABACE 2016 to join the trial and support the final calibration of this potentially game-changing technology. P&WC is a United Technologies Corporation company (NYSE: UTX).
"Our oil analysis technology has shown its potential to take engine diagnostics and prognostics to the next level of precision and efficacy to drive enhanced aircraft availability, reduce costs and enable preventive, on-condition maintenance environments," said Timothy Swail, Vice President, Customer Programs, P&WC.
The highly sensitive technology detects minute particles within engine oil, providing early and precise exposure of the deterioration in oil-wetted components - giving detailed information about what is happening inside the engine without removing it. Once the solution reaches maturity in the next 18 to 24 months, it will have the potential to surpass the effectiveness of any existing oil debris monitoring technology.
"Our business aviation customers - from fractional carriers to operators of corporate fleets and charters - are in the business of time and efficiency," said Mr. Swail. "They are looking for 100 per cent planned maintenance environments and we are committed to helping them get there and to helping drive services that are highly personalized, performance-based and guaranteed."
Business and general aviation customers who wish to join the trial will be asked to collect oil samples at regular intervals and send them for analysis in pre-paid shipping envelopes provided by P&WC. They have the option of receiving informational reports with oil analysis results and technology updates at no cost during the trial. Specific terms and conditions apply.
P&WC is a proven leader in developing and deploying advanced engine diagnostics, prognostics and engine health management solutions. Its vision is to move customers to more planned and predictive maintenance environments to maximize availability and peace of mind. P&WC has helped more than 6,000 customers lower costs, reduce pilot workload, and improve aircraft availability through advanced technical diagnostics systems in aircraft around the world.
Visit P&WC at LABACE, booth 1008. Customers interested in participating in the trial may contact their Field Service Representative (FSR) or visit the Oil Analysis Technology section of P&WC's website.
About Pratt & Whitney Canada
Founded in 1928, and a global leader in aerospace, P&WC is shaping the future of aviation with dependable, high-technology engines. Based in Longueuil, Quebec (Canada), P&WC is a wholly owned subsidiary of United Technologies Corp. United Technologies Corp, based in Farmington, Connecticut, provides high-technology systems and services to the global aerospace and building systems industries.
This press release contains forward-looking statements concerning future business opportunities. Actual results may differ materially from those projected as a result of certain risks and uncertainties, including but not limited to challenges in the design, development, production, support, and performance and realization of anticipated benefits of advanced technologies; as well as other risks and uncertainties, including but not limited to those detailed from time to time in United Technologies Corp.'s Securities and Exchange Commission filings.
Note to Editors
Follow us on Twitter (www.twitter.com/pwcanada) and Facebook (www.facebook.com/PrattWhitneyCanada) for our latest news and updates.
Contacts:
Jennifer Barron
Pratt & Whitney Canada
1-450-677-9411 x75009
jennifer.barron@pwc.ca