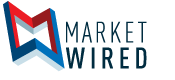 High Performance Beverage Co. Implements Multi-Faceted Program for Production, Distribution and Sales With Pro Prom in Mexico
Pro Prom Set to Initiate 340 Million Bottle Production Run in September
/EINPresswire.com/ -- CAVE CREEK, AZ -- (Marketwired) -- 08/31/16 -- High Performance Beverage Co. (OTC PINK: TBEV) (the "Company") is pleased to announce the implementation of a production, distribution and sales program with its exclusive licensee Pro Prom in Mexico.
Over the last several weeks, Pro Prom has been implementing a comprehensive sales and distribution program that will include big box retailers, gas stations, grocer markets, gyms, golf courses and various sports clubs located throughout Mexico.
Per the Licensing Agreement, a bottling company has been selected and both High Performance Beverage and Pro Prom are in the process of completing exclusivity and non-disclosure contracts in order to commence production.
Based on already procured commitments, Pro Prom plans to manufacture 340 million bottles in order to produce 2.8 million cases on its first initial production run in September.
Sales will be spearheaded by a strategic marketing program that has already been developed and will include a direct sales force and an audio and visual campaign, which includes radio, television, and various promotional marketing materials. The campaign will also be significantly enhanced through a systematic social media outreach.
Pro Proms goal is to create name recognition and brand awareness for the High Performance Sports Drink and make it synonymous with already established sports drink brands like Gatorade, which are already available in various Mexican regions.
Mexico currently ranks 4th in the world for soda and beverage consumption. Pro Prom believes that this creates a perfect opportunity for High Performance and their unique line of sports drinks to tap into the sports beverage market with their first to market sports beverage that hydrates, increases mental focus, and increases performance with additional post recovery benefits.
As previously announced, the exclusive Licensing Agreement with ProProm Mexico is a 3 year agreement with an automatic roll-over provision and includes an annual licensing fee with additional royalty fees based on sales. The Agreement includes the development, manufacture, marketing, distribution and sales of the Company's High Performance line of sports drinks in up to 20 countries located throughout Central America, South America and Mexico.
Toby McBride, High Performance Beverage CEO, stated, "We are extremely pleased and continue to be impressed with the amount of progress that has been made with the planning and implementation of specific strategies that will introduce our product into the Mexican market. Pro Prom has proven itself to be the perfect fit for our two companies as we enter the Mexican market initially and Central and South American markets later this year."
About Pro Prom
ProProm Mexico with offices in Mexico City DF, Monterrey Mexico and Guadalajara Mexico, is a 20 year old company specializing in the deployment and marketing of new products through the aggressive market penetration of new brands through their abilities to elevate brands with dedication, intensity, professionalism and the overall synergy they create when bringing a product to market. Most notably, ProProm was instrumental with the introduction and success of the Gatorade brand in Mexico. To date, ProProm has successfully completed 450 projects with over 200 satisfied clients netting 30 award winning campaigns. Currently, ProProm represents 200 brands including Jelly Belly, Canada Beef, Oleico, Unifoods and Perfect Choice.
About High Performance Beverage Company
High Performance Beverage Company has created a new beverage segment under the trade name High Performance Beverages which manufactures and distributes a line of sport performance drinks. High Performance Beverage Company's sport performance drinks are carefully formulated to support mental focus and help increase blood flow, thereby giving the body the necessary fuel to power through a specific event or throughout the day. Our unique blends are designed to bridge the gap between supplements, energy and hydration drinks, ultimately broadening our appeal and providing access to an expanding target market. High Performance beverages are sugar free and extremely low in calories and caffeine. This positioning makes High Performance Beverage Co. sport drinks first to market with a sustainable competitive advantage.
Pro Prom Corporate Website:
www.proprom.com
High Performance Beverage Corporate Website:
www.hpbev.net
Safe Harbor
This release contains statements that constitute forward-looking statements within the meaning of Section 27A of the Securities Act of 1933, as amended, and Section 21E of the Securities Exchange Act of 1934, as amended. These statements appear in a number of places in this release and include all statements that are not statements of historical fact regarding the intent, belief or current expectations of High Performance Beverage Company, its directors or its officers with respect to, among other things: (i) financing plans; (ii) trends affecting its financial condition or results of operations; (iii) growth strategy and operating strategy. The words "may," "would," "will," "expect," "estimate," "can," "believe," "potential" and similar expressions and variations thereof are intended to identify forward-looking statements. Investors are cautioned that any such forward-looking statements are not guarantees of future performance and involve risks and uncertainties, many of which are beyond High Performance Beverage Company's ability to control, and that actual results may differ materially from those projected in the forward-looking statements as a result of various factors. More information about the potential factors that could affect the business and financial results is and will be included in High Performance Beverage Company's filings with the Securities and Exchange Commission.
High Performance Beverage Co.
Public Relations and Shareholder Information
Joseph M. Vazquez III
Phone: (800) 767-9396
Email: infinityglobalconsulting@gmail.com