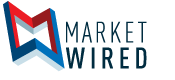 Musical Artists, Chefs, New Budweiser Sauce Introduction and More Announced for 2016 Budweiser Taste of St. Louis -- The Ultimate Food Experience
Sept. 16-18 Event Features Reel Big Fish, Jerrod Niemann, Elayne Duff and Leading Local Chefs and Restaurants
/EINPresswire.com/ -- ST. LOUIS, MO--(Marketwired - August 30, 2016) - The 2016 Budweiser Taste of St. Louis -- the Ultimate Food Experience -- held a VIP kickoff party today to announce the full slate of stars, attractions and activities for this year's event, which will be held Sept. 16-18 on its popular Chesterfield Central Park, Chesterfield Amphitheatre and Chesterfield Village festival grounds. As always, admission to the Budweiser Taste of St. Louis is free and includes access to all areas.
This year's headline musical acts are alt-rock band Reel Big Fish, who will anchor Friday night's musical lineup on the Dillard's Main Stage; and rapidly rising country singer/songwriter Jerrod Niemann, who will headline the stage Saturday, September 17th. "America's #1 Sublime tribute band," 40oz to Freedom, opens Friday night and CJ Solar, named one of the "Top New Artists You Need To Know" by Rolling Stone Country, will open for Niemann on Saturday night.
Elayne Duff of Spike TV's "Bar Rescue" showcases one-of-a-kind beer cocktails at 8 p.m. Friday and again at 6:45 p.m. Saturday to headline the Goose Island School of Cooking, presented by Smithfield. Demonstrations and tips from sixteen leading celebrity and local chefs fill up the continuous wall-to-wall schedule on the Goose Island School of Cooking stage.
Attendees at this year's event will be among the first home barbecuers in the country to sample the new Budweiser Brewmaster's Premium Barbecue Sauces, developed by Vito Racanelli, Anheuser-Busch Culinary Innovations and Executive Chef to the Budweiser Taste of St. Louis, alongside Anheuser-Busch Executive Chef Sam Niemann.
The always exciting Stella Artois Chef Battle Royale starts Friday and crowns a champion on Sunday. Participants this year include Chef Kore Wilburt of The Garden on Grand, Chef Pete Slay of Sugarfire Smokehouse, Chef Trevor Ploeger of Eleven Eleven Mississippi, Chef Jon Berger of Napoli2, Chef Michael Friedman of Retreat Gastropub, Chef Robert Sills of Savannah Grille, Chef Chris Ladley of Quincy Street Bistro and Chef Jessie Gilroy of Peacemaker.
Back by popular demand is the 2nd annual Budweiser Home Chef Throwdown. From recipe submissions taken online, a panel of culinary experts select two winning dishes based on concept, creativity, originality, quality and the use of Budweiser beer in the recipe. These two chefs will compete head to head, live on stage at the Budweiser Taste of St. Louis, with the winner moving on to compete against the 2015 Champion, Amber Nicol. (Recipes can still be submitted online at TasteSTL.com/bhct until midnight Wednesday, August 31.)
Participants will be able to sample the specialties of 36 restaurants on 314 Hot Sauce Restaurant Row. (A complete list of participants can be found at the end of this release.) Samples range from $2-$9, and all restaurants accept cash, with many also accepting credit cards. In addition to their regular menu selections, each restaurant will offer two different "taste bites" so guests can sample smaller quantities of their delicious food.
Patrons have a chance to win $250 in gift cards when they vote for their favorite restaurant at the event to become the Phillips 66® Best Bite by posting/tweeting via their social media account(s) -- Facebook, Instagram or Twitter -- and including the hashtag #Phillips66BestBite.
Now until September 12, everyone can vote at TasteSTL.com/vote-win to name their favorite 314 Hot Sauce Restaurant Row restaurant in the People's Choice Award. Voters have a chance to win a $75 gift certificate to a participating restaurant.
Other great attractions at The 2016 Budweiser Taste of St. Louis -- The Ultimate Food Experience include The ArtWalk, organized and run by Chesterfield Parks, Recreation & Arts; and Cooking With STEAM, presented by SCOPE, at the Sachs Properties Kids' Kitchen.
For expanded information and updates about The 2016 Budweiser Taste of St. Louis, please visit TasteSTL.com
Participants in this year's 314 Hot Sauce Restaurant Row include:
Anis Hyderabad House
Aya Sofia
Bayou Seasoning and Catering
Burger 809
Cafe Blue
Dalie's Smokehouse
Drunken Fish
EdgeWild
Hank's Cheesecakes
Hot Wok Cafe
Ices Plain & Fancy
Joe Boccardi's Ristorante
Locoz Tacoz
Lu Lu's Seafood
Michael's Bar & Grill
Mission Taco Joint
Naked Bacon
Nothing Bundt Cakes
Oberweis Dairy
Pica-Di-Yo
Prasino
Rearn Thai Restaurant
Riverbend Restaurant
Ruth's Chris Steak House
Sheridan's Frozen Custard
Steve's Hot Dogs on The Hill
Strange Donuts
Sugarfire Smokehouse
Tazé Mediterranean Street Food
The Dam
The Rice House
Tivanov Catering
Tucanos Brazilian Grill
Twisted Ranch
Walnut Grill
Volpi Foods
About the Budweiser Taste of St. Louis
Celebrating its twelfth year, the award-winning Budweiser Taste of St. Louis offers patrons The Ultimate Food Experience. Voted St. Louis' Best Food Event by St. Louis Magazine's A-List Readers' Choice Poll for three years, the event has something for everyone. To learn more, visit TasteSTL.com, follow us on Twitter @TasteSTL, like us on Facebook, find us on Instagram at TasteSTL or join in on the conversation with #TasteSTL.
Image Available: http://www.marketwire.com/library/MwGo/2016/8/30/11G112322/Images/budweiser-fed3db84fafbb8708d338139483bf59e.jpg
Image Available: http://www.marketwire.com/library/MwGo/2016/8/30/11G112322/Images/Elayne-Duff-45022435b622885194c248fe1afe89dc.jpg
Image Available: http://www.marketwire.com/library/MwGo/2016/8/30/11G112322/Images/JerrodNiemann-1d784292825e8249a3f0eff3257ad557.jpg
Media Contact:
At The Budweiser Taste of St. Louis
K. Sonderegger
314-614-5653

At The Vandiver Group, Inc.
Andy Likes
314-606-1878 (cell)