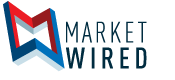 Latest Article by "Pillar Wealth Management, LLC" Reveals Why Ultra-High Net Worth Investing Is War and Demands a Battle Strategy
/EINPresswire.com/ -- SAN FRANCISO, CA--(Marketwired - August 29, 2016) - Pillar Wealth Management, LLC, a private wealth management firm to affluent families, including some that have attained wealth reaching $400 million, has published an insightful new article that reveals why investing is war and demands a battle strategy.
The new article, which is available on the firm's website, points out that investors -- including many who have obtained ultra-high net worth status -- make the major mistake of focusing entirely on the return of their individual investments, which is important, but there are other critical factors to be concerned with.
Investors must recognize that investing is war, and as such must take into consideration both short-term tactics and long term strategies. Writes the firm's co-founder Haitham "Hutch" Ashoo: "Otherwise, like armies without a strategic battle plan, investors are forced to react to a flurry of events. They cannot make prudent decisions to react to their enemies' moves, or ensure that they are heading towards their ultimate objectives."
The article also points out that the battle strategy investors need is captured by an Investment Policy Statement, which is a unifying statement of financial goals and objectives that concerns itself with net return after taxes, expenses, fees and inflation. It allows investors to deal with changing financial tools and investments over various time horizons.
As explored further in the firm's recently-published book The Art Of Protecting Ultra-High Net Worth Portfolios And Estates, Strategies For Families Worth $25 Million to $500 Million, a robust, realistic and reliable Investment Policy Statement should cover 8 key elements:
How much risk should be accepted in the portfolio
The long-term performance target for the portfolio
Ongoing liquidity and spending needs, cash flow in/out
Non-repeating cash flow in/out items
The asset allocation to achieve elements 1 and 2 noted above
Rebalancing criteria and policies
Assessing the probability of long-term success
Identifying how money should be managed
Pillar Wealth Management, LLC's co-founder Chris Snyder adds: "We also advise investors to test the probability of achieving multigenerational portfolio goals in light of different Investment Policy Statement strategies, and at our firm we re-test these goals on a quarterly basis. After all, the only constant in life is change, and our clients prefer minor adjustments vs. fire drills."
The full text of Pillar Wealth Management's new article is available at: http://pillarwm.com/investing-is-war-and-demands-a-battle-strategy.
About Pillar Wealth Management, LLC
Haitham "Hutch" Ashoo and Christopher Snyder are privileged to have worked with ultra-high net worth families, some of whom attained wealth reaching $400 million, helping them achieve a positive change in their lives and finances. They cofounded Pillar Wealth Management, LLC, an independent, fee based, private wealth management firm. As their clients' go-to advisors, they are brought in to help with investment management, strategic planning, asset allocation, risk control, and tracking of their clients' progress towards life-goals. Their services are provided to a limited number of clients. They only accept a new client when they have determined that there is mutual admiration and respect and only if they can add substantial value to the client's financial life. Learn more at http://pillarwm.com.
Hutch Ashoo
925-226-1965
hutch@pillarwm.com