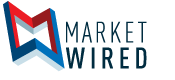 Yoho Resources Inc. Announces Fiscal Q3 2016 Financial Results
/EINPresswire.com/ -- CALGARY, ALBERTA -- (Marketwired) -- 08/29/16 -- Yoho Resources Inc. ("Yoho" or the "Company") (TSX VENTURE: YO) has filed today on SEDAR the financial statements for the nine months ended June 30, 2016 and the related management's discussion and analysis ("MD&A"). Copies of these documents may be found on www.sedar.com.
Corporate Update
The annual and special meeting (the "Meeting") of holders ("Shareholders") of common shares of Yoho will be held in the conference room located on the +15 level, 521 - 3rd Avenue S.W., Calgary, Alberta, on September 6, 2016 at 9:00 a.m. (Calgary time) for Shareholders to consider matters with respect to Yoho's annual business and to consider, and, if thought advisable to approve, a proposed plan of arrangement (the "Arrangement") under the provisions of the Business Corporations Act (Alberta) pursuant to which 1981064 Alberta Ltd. (the "Purchaser"), an entity related to One Stone Energy Partners LP, will acquire all of the issued and outstanding common shares of Yoho ("Yoho Shares"). Pursuant to the Arrangement, Shareholders, other than one Shareholder who has agreed to exchange his Yoho Shares for common shares of the Purchaser (the "Rollover Shareholder"), will receive $0.475 cash for each Yoho Share held, which represents a 102% premium to the closing price of Yoho Shares on the TSX Venture Exchange on July 18, 2016, being the last trading day prior to the announcement of the Arrangement, and a 76% premium to the 30 day volume weighted average trading price of Yoho Shares for the period ended July 18, 2016.
About Yoho
Yoho Resources Inc. is a Calgary based junior oil and natural gas company with operations focusing in West Central Alberta and northeast British Columbia. The common shares of Yoho are listed on the TSX Venture Exchange under the symbol "YO".
Neither TSX Venture Exchange nor its Regulation Services Provider (as that term is defined in the policies of the TSX Venture Exchange) accepts responsibility for the adequacy or accuracy of this release.
Cautionary Statements
Special Note Regarding Forward-Looking Information
Certain information regarding Yoho set forth herein, including statements with respect to the scheduled date and time of the Meeting and the effects of the Arrangement on the Shareholders may constitute forward-looking statements under applicable securities laws and necessarily involve substantial known and unknown risks and uncertainties. These forward-looking statements are subject to numerous risks and uncertainties, certain of which are beyond Yoho's control, including without limitation, the date of the Meeting may be postponed or adjourned and the Arrangement may not be completed.
With respect to forward-looking statements contained in this document, Yoho has made a number of assumptions. The key assumptions underlying the aforementioned forward-looking statements include assumptions regarding (among other things): the date and time of the Company Meeting and that the Arrangement will be completed.
Yoho's actual results, performance or achievement could differ materially from those expressed in, or implied by, these forward- looking statements and, accordingly, no assurance can be given that any of the events anticipated by the forward-looking statements will transpire or occur, or if any of them do so, what benefits, that the Company will derive therefrom. All subsequent forward-looking statements, whether written or oral, attributable to the Company or persons acting on its behalf are expressly qualified in their entirety by these cautionary statements. Additional information on these and other factors that could affect Yoho's operations and financial results are included in reports on file with Canadian securities regulatory authorities and may be accessed through the SEDAR website (www.sedar.com) or Yoho's website (www.yohoresources.ca).
The forward-looking statements contained in this document are made as at the date of this news release and Yoho does not undertake any obligation to update publicly or to revise any of the included forward-looking statements, whether as a result of new information, future events or otherwise, except as may be required by applicable securities laws.
Contacts:
Yoho Resources Inc.
Brian McLachlan
President and CEO
403-537-1771 ext 103
www.yohoresources.ca