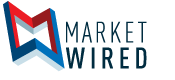 Mobiliya Muscles Its Pursuit of Internet-of-Things (IoT) Dominance: Joins the LoRa(TM) Alliance
Mobiliya to Foster the Adoption of LoRaWAN(TM) Globally in Various Industries
/EINPresswire.com/ -- DALLAS, TX -- (Marketwired) -- 08/29/16 -- Mobiliya -- a global provider of solutions and system integration for the connected ecosystem, today announced that it has become a member of the LoRa™ Alliance -- a non-profit organization dedicated to promoting the interoperability and standardization of low-power wide area network (LPWAN) technologies to drive the success of the Internet of Things. The U.S.-based software company looks forward to leveraging the alliance's advanced global standards as well as collaborating with its member partners which include network providers, equipment manufacturers, sensor manufacturers, semiconductors and system integrators.
IoT has enabled even the most low-powered devices to be connected to the Internet. LPWAN technologies allow long-range communication with such low-powered devices or battery-operated sensors at a low bit rate. LPWAN technologies have a much longer range than standard mobile networks, in addition to being low cost and having low power requirements. Thus, they can enable a much wider range of M2M, civic, commercial and industrial applications, which can otherwise be restricted due to budget or power constraints.
Mobiliya is already implementing in the IoT space and addressing various problems in the field of energy, agriculture, healthcare, water management and industrial IoT. By joining the LoRa Alliance, Mobiliya intends to contribute towards developing robust solutions by leveraging LoRaWAN™, the Long Range WAN protocol promoted by the LoRa Alliance as an open global standard, which is being increasingly used during the process of drawing smart city plans, tracking lost objects or connecting to low power devices like underground water meters.
Being a member of the LoRa Alliance will also enable Mobiliya to help telecom operators in various geographies leverage new business opportunities by connecting a diverse set of IoT endpoints. Mobiliya will extend its niche end-to-end capabilities by integrating LoRaWAN-based devices in the IoT ecosystem within the cloud and eventually with end user applications.
Elaborating more on the membership, Krish Kupathil, CEO of Mobiliya says, "We are pleased to become a part of a congregation that is on a mission to standardize low power wide area networks which will ultimately shape the future of the connected ecosystem. Mobiliya will extend its in-depth capabilities in devices, gateways, cloud, security, and app development to foster the LoRa Alliance mission."
Mobiliya has an immensely focused practice in the Internet-of-Things led by in-depth solution consulting with respect to the seven-layers of IoT, spanning from end points to end user applications. Joining the LoRa Alliance will lead to constructive collaborations and innovations in the IoT space.
"Having members like Mobiliya in the alliance ensures that the rapidly growing LoRaWAN ecosystem can offer end customers the diversity of best-in-class options to suit their individual IoT requirements; from single system components to complete managed services and everything in between," said Geoff Mulligan, chairman of the LoRa Alliance.
About Mobiliya Technologies: Founded in 2011, Mobiliya provides device-to-cloud software engineering and system integration services with specialization in Internet-of-Things, enterprise software, augmented reality, embedded systems, security and automotive. Mobiliya's engineers take pride in delivering high quality end-to-end solutions for the world's leading companies. Headquartered in Dallas, Texas, the company has global engineering and delivery centers based out of USA, Canada, India, China and South Korea. For more information, visit www.mobiliya.com.
About LoRa™ Alliance: The LoRa™ Alliance is an open, non-profit association that has grown to over 360 members since its inception in March 2015, becoming one of the largest and fastest growing alliances in the technology sector. Its members are closely collaborating and sharing their experience to promote the LoRaWAN™ protocol as the leading open global standard for secure, carrier-grade IoT LPWA connectivity. With the technical flexibility to address the multiple IoT applications, both static and mobile, and a certification program to guarantee interoperability, LoRaWAN™ has already been deployed by major mobile network operators globally and is anticipated to widely expand in 2016. www.lora-alliance.org
Media Contact for Mobiliya:
Alex Farrar
alex@beyondfifteen.com
O: 949.733.8679 ext. 109
C: 760.917.4509