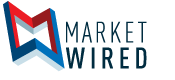 INVESTOR ALERT: Levi & Korsinsky, LLP Notifies Shareholders of SunPower Corporation of Commencement of a Class Action Lawsuit and a Lead Plaintiff Deadline of October 17, 2016 -- SPWR
/EINPresswire.com/ -- NEW YORK, NY--(Marketwired - August 29, 2016) - The following statement is being issued by Levi & Korsinsky, LLP:
To: All persons or entities who purchased or otherwise acquired securities of SunPower Corporation (NASDAQ: SPWR) between February 17, 2016 and August 9, 2016 .
You are hereby notified that a securities class action has commenced in the USDC for the Northern District of California. If you purchased or otherwise acquired SunPower securities between February 17, 2016 and August 9, 2016, your rights may be affected by this action. To get more information go to: http://www.zlk.com/pslra/sunpower-corporation.
The complaint alleges that SunPower made false and/or misleading statements and/or failed to disclose that: (1) a substantial number of the Company's customers were adopting a longer-term timeline for project completion; (2) the Company's near-term economic returns were deteriorating due to aggressive PPA pricing by new market entrants; (3) market disruption in the YieldCo environment was impacting the Company's assumptions related to monetizing deferred profits; (4) as such, demand for the Company's products was significantly declining; and (5) in response, the Company would implement a manufacturing realignment that would result in significant restructuring charges.
On August 9, 2016, SunPower announced it would decrease its fiscal year 2016 guidance from a net income of between $0 and $50 million, to a net loss of between $175 and $125 million.
If you suffered a loss in SunPower you have until October 17, 2016 to request that the Court appoint you as lead plaintiff. Your ability to share in any recovery doesn't require that you serve as a lead plaintiff. To obtain additional information, contact Joseph E. Levi, Esq. either via email at jlevi@zlk.com or by telephone at (212) 363-7500, toll-free: (877) 363-5972, or visit http://www.zlk.com/pslra/sunpower-corporation.
Levi & Korsinsky is a national firm with offices in New York, New Jersey, California, Connecticut, and Washington D.C. The firm's attorneys have extensive experience representing investors in securities litigation involving financial fraud, and have recovered hundreds of millions of dollars for aggrieved shareholders. Attorney advertising. Prior results do not guarantee similar outcomes.
CONTACT:
Levi & Korsinsky, LLP
Joseph E. Levi, Esq.
30 Broad Street - 24th Floor
New York, NY 10004
Tel: (212) 363-7500
Toll Free: (877) 363-5972
Fax: (212) 363-7171
www.zlk.com