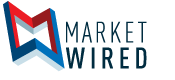 College of DuPage Grad Takes Deep-Ocean Submergence Dive in 'Alvin'
/EINPresswire.com/ -- GLEN ELLYN, IL--(Marketwired - August 29, 2016) - College of DuPage graduate Julianne Fernandez recently dove deep into the Atlantic Ocean aboard a high-tech submergence vehicle to which few have access.
Currently working on her Ph.D. in Geology at the University of Cincinnati, Fernandez (formerly of Glendale Heights) was selected for a two-week National Science Foundation expedition for early career marine scientists to learn about research using submarines. As part of this project, she was trained using "Alvin," a deep submergence vehicle (DSV) owned by the U.S. Navy and operated by the Woods Hole Oceanographic Institution in Woods Hole, Mass. The famed vehicle, first deployed in 1964, has been used for a variety of research projects and special missions, including a 1986 exploration of the Titanic wreckage.
The culmination of the expedition for Fernandez was diving approximately 1.1 kilometers (more than two-thirds of a mile) into the ocean in Alvin.
"Diving in Alvin was amazing," she said. "It's the size of a two-door car, with three front windows, one on the port side and one on starboard. It contains computers, oxygen tanks, cameras and other research equipment. While it was compact, it was also comfortable."
Fernandez initially discovered the opportunity on a listserv post and thought the experience fit perfectly into her career goals. Months before the dive, she and the other scientists, who were selected from 21 different universities, were split into teams to coordinate research goals. The individual teams then were split further, with one group staying on land the first week while the second traveled to their ocean destinations and used the DSVs for research. During the second week, their roles were reversed. This scenario allowed the scientists to learn how to use Telepresence technology and communicate between the DSVs and the land-based laboratories at the University of Rhode Island's Graduate School of Oceanography, which Fernandez said is comparable to NASA's Mission Control Center but on a smaller scale.
The scientists met Cindy Van Dover, the first female pilot of Alvin, who helped make the cruise possible and taught them how to effectively incorporate DSVs into future proposals. Fernandez and her team were researching the amount of methane seeps in the Atlantic to determine whether levels are acceptable, which meant gathering water samples at many depths.
Fernandez spent her first week on land and the second on a ship. Only a certain number of scientists were chosen to dive in Alvin, and she was one of the select few, embarking on her journey on one of the last days of her cruise.
Diving with pilot Bob Waters and diving partner Robinson "Wally" Fulweiler, an associate professor in the departments of Earth and Environment and Biology as well as director of the Boston University Marine Program, Fernandez soon discovered a new world below the ocean's surface that took her breath away.
"We began to sink slowly, and the light starts to disappear gradually as the temperature got colder," she said. "Once the light is gone, you see all of the organisms light up. It's as if there are more animals in the water than the water itself. The whole time we descended, the water column we were studying was glowing, like fireflies but more concentrated and fluid. It was like something out of a fairy tale."
Fernandez has scuba-dived before but had never been in a submarine. She said the hard part was remembering the research that needed to be done.
"It was like a whole new environment, an unlimited one that goes on forever," she said. "I saw so many creatures, such as a giant sea urchin that looked like a porcupine and crossed the arms of Alvin. It seemed like I was down there for only 20 minutes."
Fernandez's dive lasted four hours instead of eight to accommodate an additional dive that was missed the previous day due to bad weather. It was a successful mission, as she was able to collect water samples, rocks and sediment.
"It was really cool to see Alvin reach its arm out and push a tube into the ground to collect a sample," she said.
The journey from Glendale Heights to Alvin has not always been easy for Fernandez. Although she has been curious about the environment since an early age, she didn't have many college options. College of DuPage was close to home and affordable, and it was a College Success Skills class that helped her sort out her priorities. She also found inspiration in the professors, who were passionate about what they taught. Specifically, she discovered an oceanography course taught by COD Professor Diana Strode.
"Oceanography revealed fascinating processes hidden in the earth's oceans, winds and atmosphere," Fernandez said. "Finding an interest in the sciences and gaining a reason to appreciate education are responsible for my academic success."
After earning her Associate in Arts degree, Fernandez decided to pursue a bachelor's in Oceanography, as it combined her interests in math, physics and earth science. With access to the ocean limited in the Midwest, she enrolled at Humboldt State University in California and took advantage of as many research opportunities as possible.
Fernandez is now focusing on carbon cycling and methane emissions in the Great Lakes as part of her master's degree. She has embarked on numerous research cruises on Lake Erie and currently interns at the U.S. Army Corps of Engineering in Rock Island, working as a physical science technician within the hydrology and water quality section.
Fernandez would like to pursue a Ph.D. in related studies and then a career in academia.
"I'm keeping all of my options open. I'd love to stay in research because it's exciting," she said. "But I could also work with the Corps of Engineers or for a government agency. Whatever I do, I want to show people that you can grow up in a land-locked area and go into oceanography.
"When I was at COD, I never thought I'd reach this point. I just followed what interested me. I was studying with Professor Strode and didn't think that one day I would be at grad school in a STEM field. But everything I'm doing now I first learned at College of DuPage."
For more information about COD's Earth Science program and classes in oceanography, visit www.cod.edu/programs/earth_science, email strodedi@cod.edu or call (630) 942-2010.
College of DuPage is an accredited community college that serves more than 29,000 students each term. The College, which grants nine associate degrees and more than 170 certificates in 100 areas of study, is the second largest provider of public undergraduate education in Illinois.
The following files are available for download:
Contact information

Joe Moore
Vice President for Marketing and Communications
(630) 942-2371
moorej7718@cod.edu