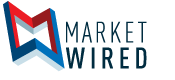 Luxembourg High School Students Win Concordia University Irvine's Teen International Business Plan Competition
Record 180 Students Attend Summer Academies
/EINPresswire.com/ -- IRVINE, CA--(Marketwired - August 29, 2016) - More than 100 teens from eight states and four countries (China, Taiwan, Italy, and Luxembourg) reported for a week of "work" at the fifth annual sold out Teen Entrepreneur Academy (TEA) recently hosted by the School of Business at Concordia University Irvine. Students lived in the campus dorms of the Irvine university during the week-long summer academy held July 24-July 30, 2016.
The international business start-up program is designed for high school students interested in starting their own businesses or learning the principles of entrepreneurship. Students learned basic business principles and how to start a business. The academy culminated with a business plan competition and a $1,000 cash prize sponsored by Citi. Student teams made their presentations to a judging panel of CEOs and entrepreneurs.
High school students Vicki Kipulu and Cheryl Schmitz from Ecole Privee Fieldgen High School in Luxembourg won first place for their recycling trash bin called "Smart Bins," a solar-powered trash sorting and recycling bin designed for parks, municipalities, education institutions and other outdoor public spaces. They will share a $1,000 prize.
More than 30 business owners and entrepreneurs from Orange County and Los Angeles volunteered their time to coach and mentor student teams, and judge for the Citi Business Plan Competition. Students incorporated business principles such as customer profiles, unique selling propositions, product features and benefits, marketing strategies, financial projections, cost of goods and services, and consumer needs into their business plans. "It was incredible to meet driven entrepreneurs, successful and inspirational leaders in the business world," said winning student Schmitz.
"The Teen Entrepreneur Academy is about helping teenagers succeed in business, education and life," said TEA Founder and Concordia University Irvine's Dean of the School of Business and entrepreneurship instructor Stephen Christensen. "It's never too early to teach kids about business. Educators and entrepreneurs alike continue to emphasize the importance of youth entrepreneurship programs." The TEA believes that a free enterprise, along with a mindset of self-responsibility, and an entrepreneurial worldview all serve to train teens to see problems as opportunities and ask "what if?" The goal of the TEA is for teens to achieve educational and career success through financial literacy and business savvy in order to navigate today's workplace economic complexities.
Citi Southern California was the sponsor of the business plan competition for the second consecutive year.
For the second year, during the same week, Concordia also hosted the Kid Entrepreneur Academy (KEA), a day camp for middle school students. More than 80 fifth-, sixth-, seventh- and eighth-grade students participated in the KEA program, doubling the enrollment from the previous year. In total, over 180 kids participated in Concordia's two entrepreneurship training programs. This marked the TEA's second year for a sold-out attendance.
According to a recent ADP Employment Report , small businesses continue to be the largest source of job creation in the United States. Small businesses with 50 or fewer employees created 55 percent of new jobs, according to the April 2015 report.
ABOUT TEEN ENTREPRENEUR ACADEMY (TEA)
Founded in 2011 by Dean of the School of Business at Concordia University Irvine Stephen Christensen, the Teen Entrepreneur Academy is designed to equip entrepreneurial-minded teens with a practical hands-on learning experience in order to develop confidence and leadership skills. Role playing, group learning, business simulation, classroom lessons, field trips, guest speakers and a business plan competition are part of the week-long academy camp hosted at Concordia University Irvine in Southern California. 2017 TEA dates are July 23-29, 2017 and KEA dates are July 24-28, 2017. For more information, visit www.cui.edu/tea or www.cui.edu/kea
ABOUT CONCORDIA UNIVERSITY IRVINE
Concordia University Irvine (CUI) is a private non-profit Lutheran Christian four-year liberal arts university that prepares students for their vocations -- their calling in life. Concordia offers undergraduate, graduate, and doctoral programs in education, nursing, theology, business, and coaching/athletics administration. CUI's undergraduate program is distinctive because of its nationally recognized core curriculum, Enduring Questions & Ideas, and its Lutheran heritage that provides a thoughtful and caring Christian community that lives out the theology of "Grace Alone. Faith Alone." Concordia is a U.S. News Top Tier Regional University and has been named by The Chronicle of Higher Education as one of the fastest growing private nonprofit master's institutions. Marking its 40th anniversary this year, the university enrolls over 4,000 students annually and is in its final year of the National Collegiate Athletic Association (NCAA) Division II Membership Process.
MEDIA CONTACT:
Stephen Christensen
Founder, Teen Entrepreneur & Kid Entrepreneur Academies
Dean, School of Business and Exec. VP
Concordia University Irvine
(714) 272-7865
Stephen(dot)christensen(at)cui(dot)edu