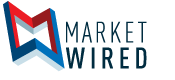 Momentous Entertainment Group Signs Owners of ARCA Truck Racing to Talent Contracts
From Owning & Operating ARCA Truck Racing to Reality Television -- All in a Day's Work
/EINPresswire.com/ -- LAS VEGAS, NV -- (Marketwired) -- 08/29/16 -- Momentous Entertainment Group, Inc. (OTC PINK: MMEG), an entertainment and direct response marketing company, announced today that it has signed talent agreements with the principals of ARCA TRUCK RACING, Robbin Slaughter and Tom Cumbow, adding additional powder to its sports racing themed reality TV series lineup.
Both Robbin Slaughter and Tom Cumbow are veteran racing drivers and know all too well the ups and downs a driver and team go through to compete in an auto racing series. Momentous' Operations Officer, John Pepe, met the ownership team of ARCA TRUCK RACING while on location in Ohio shooting video footage that will be used in the upcoming Bobby Earnhardt reality television series. John contacted Momentous' CEO, Kurt Neubauer, and informed him the Company was possibly looking at the potential of two reality shows, not one. With that in mind, John was given the green light to go forward and present exclusive talent agreements with both Robbin Slaughter and Tom Cumbow, the owners of ARCA TRUCK Racing.
According to Momentous President and CEO, Kurt Neubauer, "ARCA TRUCKS will bring another interesting side to reality television by giving insight into the rigors of running a high profile racing series. Again, both Robbin and Tom will bring additional spice to a new series that already focuses on the daily life of Bobby Earnhardt and his determination to claim a national championship title and now one of the racing series that is behind it."
About Momentous Entertainment Group (MMEG)
Momentous Entertainment Group, Inc. is an innovative, diverse media company that creates, produces, and distributes quality content across various media channels, including feature film, television, radio, the Internet, and various forms of digital media for use in the home and on mobile devices. The company is divided into three divisions: TV & film, music recordings, and direct marketing. With a combined experience of more than 100 years in entertainment and marketing, MMEG will be able to make major contributions by providing quality content and products worldwide.
Please take note that the Company may use social media to communicate with the public. This communication may include information that could be deemed material information. As a result, the Company encourages interested parties to review the information that it posts on the following social media channels: Facebook (https://facebook.com/momentousent13), Twitter (https://twitter.com/momentousent13), and LinkedIn (https://www.linkedin.com/company/10623581).
To learn more, visit Momentous Entertainment Group's websites:
Products Site: www.momentousent.com
Music Site: www.momentousmusic.com
Music One Corp: www.music1.biz
Forward-Looking Statements
This press release may contain forward-looking statements, including information about management's view of Momentous Entertainment Group Inc's (MMEG) future expectations, plans and prospects. In particular, when used in the preceding discussion, the words "believes," "expects," "intends," "plans," "anticipates," or "may," and similar conditional expressions are intended to identify forward-looking statements. Any statements made in this news release other than those of historical fact, about an action, event or development, are forward-looking statements. These statements involve known and unknown risks, uncertainties and other factors, which may cause the results of MMEG to be materially different than those expressed or implied in such statements. These risk factors and others are included from time to time in documents MMEG files with the Securities and Exchange Commission, including but not limited to, its Form 10-Ks, Form 10-Qs and Form 8-Ks. Other unknown or unpredictable factors also could have material adverse effects on MMEG's future results. The forward-looking statements included in this press release are made only as of the date hereof. MMEG cannot guarantee future results, levels of activity, performance or achievements. Accordingly, you should not place undue reliance on these forward-looking statements. Finally, MMEG undertakes no obligation to update these statements after the date of this release, except as required by law, and also takes no obligation to update or correct information prepared by third parties that are not paid for by MMEG.
Momentous Entertainment Group
Tim Williams
800-314-8912
investors@momentousent.net