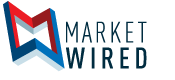 Two Track Records Broken at the World Series of Drag Racing Presented by Sunoco and the Memphis Convention & Visitors Bureau
Memphis Wins With Inaugural Event Bringing Professional Drag Racers to Memphis International Raceway Again After a Hiatus of Over Five Years
/EINPresswire.com/ -- MEMPHIS, TN -- (Marketwired) -- 08/28/16 -- Memphis motorsports fans enjoyed major league motorsports and saw two new track records set thanks to the inaugural running of the World Series of Drag Racing presented by Sunoco and the Memphis Convention and Visitors Bureau at Memphis International Raceway this weekend.
The two new track records were set during the side by side nitro funny car race between Tim Wilkerson and Del Worsham as Wilkerson set the elapsed time record in the 1,000 foot run at 4.05 and Worsham set the track speed record at 316 miles per hour. The elapsed time record was previously held by Ashley Force and the speed record was previously held by Melanie Troxel.
"We saw some great racing tonight including two new track records being set at the World Series of Drag Racing presented by Sunoco and the Memphis Convention & Visitors Bureau. We owe all the success of this event to our employees and the great support of the fans and community. Memphis motorsports fans and the Memphis community has embraced top tier professional drag racing again after an absence in the market for over five years, and for that we are thankful. The tremendous support the fans, our great sponsors, local government officials, and the business community have all shown for this inaugural event is exciting to see and will help us to continue bringing the highest caliber drag racing entertainment to Memphis International Raceway and the World Series of Drag Racing for years to come," said Pam Kendrick, President of Memphis International Raceway.
Memphis-area race fans got to experience top fuel, nitro funny cars, pro mods, and pro stock cars go head-to-head on the drag strip this weekend. These types of cars have not raced in Memphis since 2009 and are the fastest drag racers on the track today. Fans also enjoyed the sportsmen's category in the Fortune Hunters Big Bucks Series which will wrap up Sunday, August 28.
Highlighted non-series race results from Saturday night include:
Clay Millican running a 3.91 at 296 miles per hour to take the win over Bruce Litton
Del Worsham running a 4.086 at a top speed of 316 miles per hour to take the win over Tim Wilkerson
Jim Campbell running a 4.109 to take the win over Daniel Wilkerson
Erica Enders running a 6.674 at a top speed of 206 miles per hour to take the win over Jeg Coughlin, Jr.
Jason Rupert running a 5.692 at a top speed of 255.19 to take the win over Mark Sanders on the quarter-mile
Race fans also enjoyed the midway with many different food options; racing legends displays; autograph sessions with Don "Big Daddy" Garlits, Shirley Muldowney, and Larry Dixon; question and answer sessions with Clay Millican, Tim Wilkerson, Erica Enders, Jeg Coughlin, Jr., Del Worsham, Bruce Litton, and Shirley Muldowney; the freedom to walk among the pits and get up close and personal with the personalities, equipment, and tools of the professional and sportsmen drag racing industries; the national anthem was performed by rising country music star Ryan Daniel, a Kids Zone presented by Autobahn Indoor Speedway with inflatables and junior go carts; and a jet truck exhibition.
The World Series of Drag Racing presented by Sunoco and the Memphis Convention & Visitors Bureau also hosted Doug Herbert's Put On the Brakes free defensive driving school over the weekend and donated $2,016 to the program.
Memphis International Raceway also inducted their inaugural class of nine racing legends with Mid-South ties in the Memphis International Raceway Hall of Fame. Inductees included: Shirley Muldowney, Clay Millican, James "Augie" McCallie, Mike Dunn, Don "Big Daddy" Garlits, Larry Coleman, Larry Reyes, Bill Taylor, and Roland Leong.
PHOTOS attached and available here: https://www.dropbox.com/sh/z0qpn1oetmrfjgp/AABkQC49h8oGRrjrnfqrwYNNa?dl=0
Memphis International Raceway can be found online:
www.racemir.com
https://www.facebook.com/RaceMIR
https://twitter.com/RaceMIR
http://instagram.com/racemir
About Memphis International Raceway
Memphis International Raceway originally opened as Memphis Motorsports Park on over 340 acres in Millington, Tennessee, just outside of Memphis in 1986. Memphis International Raceway is state-of-the-art venue and one of the most popular raceways in the country for racers and spectators alike. As a leader in its operating form and function, Memphis International Raceway seeks to provide its drivers with a higher level of challenge, excellence and opportunity. Memphis International Raceway includes a quarter-mile drag strip, three-quarter mile paved oval, and a paved road course. Memphis International Raceway is owned and operated by IRG Sports + Entertainment Company, a TPG portfolio company.
Image Available: http://www2.marketwire.com/mw/frame_mw?attachid=3049517