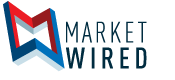 North American Energy Partners Elects to Redeem Its 9.125% Series 1 Senior Unsecured Debentures Due 2017
/EINPresswire.com/ -- EDMONTON, ALBERTA -- (Marketwired) -- 08/26/16 -- North American Energy Partners Inc. ("NAEP" or "the Company") (TSX: NOA)(NYSE: NOA) today announced that it has elected to redeem, in whole, its 9.125% Series 1 Senior Unsecured Debentures due 2017 (the "Notes"). The Company currently has a principal amount of $10,000,000 of Notes outstanding and the Notes will be redeemed on September 30, 2016 (the "Redemption Date") at a redemption price (the "Redemption Price") of 100% of the principal amount of the Notes, plus accrued and unpaid interest on the Notes to but not including the Redemption Date of approximately $44 per $1,000 of principal amount of Notes. The record date for the redemption will be September 26, 2016.
On the Redemption Date, the Redemption Price will become due and payable together with the accrued interest to but excluding the Redemption Date, and from and after such Redemption Date if monies necessary to redeem such Notes shall have been deposited as provided for in the Indenture, interest on the Notes redeemed shall cease.
About the Company
North American Energy Partners Inc. (www.nacg.ca) is the premier provider of heavy construction and mining services in Canada. For more than 50 years, NAEP has provided services to large oil, natural gas and resource companies, with a principal focus on the Canadian oil sands. The Company maintains one of the largest independently owned equipment fleets in the region.
Contacts:
North American Energy Partners Inc.
David Brunetta, CPA, CMA
Director, Investor Relations
(780) 969-5574
dbrunetta@nacg.ca
www.nacg.ca



EIN Presswire does not exercise editorial control over third-party content provided, uploaded, published, or distributed by users of EIN Presswire. We are a distributor, not a publisher, of 3rd party content. Such content may contain the views, opinions, statements, offers, and other material of the respective users, suppliers, participants, or authors.