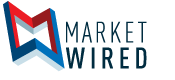 Prime Global Capital Group Ventures Into Bio-Fertilizer Cultivation Pilot Project to Lower Plantation Costs
/EINPresswire.com/ -- KUALA LAMPUR, MALAYSIA -- (Marketwired) -- 08/25/16 -- Prime Global Capital Group Inc. (OTCQB: PGCG) ("PGCG" or the Company"), a company, through its subsidiaries, engaged principally in the real estate and plantation businesses in Malaysia, today announced that it recently ventured into a new pilot project of cultivating bio-fertilizer to be solely utilized in its own plantations. This pilot project promises tremendous potential in the long run to PGCG's plantations as it will reduce the plantation's dependence on third party fertilizers, hence lowering its maintenance costs, while at the same time allowing the Company to gain total control of what goes into the soil of its plantations.
The bio-fertilizer contains 30 strains of bacteria containing a strain of bacteria known as Phosphate Solubilizing Bacteria (PSB). PSB, able to solubilize inorganic phosphorus from insoluble compounds, is known to be one of the most important traits associated with plant phosphate nutrition. Levels of phosphorus in soil need to be managed to optimize crop production. PSB has attracted the attention of agriculturists as soil inoculums which are used to improve plant growth and yield. When PSB is used, it can save about 50% of the crop requirement of phosphatic fertilizer.
At present PGCG has harvested 40 tanks of bio fertilizer which is equivalent to 24,000 liters (each tank holds 600L). The duration for the curing process for each tank is approximately 3 days.
The bio-fertilizer has proved to be uniquely effective for the durian plantation, specifically. Numerous tests have been carried out on sample groups of durian trees over a period of 6 months. The observations recorded include thicker and greener leaves, healthier roots and trunks. Further, it is noted that the soil around the sample group of trees is softer allowing the roots to absorb more nutrients from the bio-fertilizers.
Weng Kung Wong, CEO of PGCG, commented, "It is a cardinal rule in the plantation industry that a good grade fertilizer will most always enhance the health of trees and inadvertently result in the trees bearing good grade fruits. Bio-fertilizers also enhance the immunity of the trees -- making them more resistant to harmful insects and pests. This, in turn, reduces the need for pesticides which are harmful not only to the trees but also to the environment, and addresses the issue of unnecessary use of plastic bottles. We're thrilled to be involved in bio-fertilizer cultivation and look forward to continuing to save cost and yield better fruit and healthier durian trees."
In summary, the benefits derived from using bio-fertilizers are:
1. Cost Efficient - previously 1 liter of bio-fertilizer costs RM30. Now at virtually no cost, this yields a net saving of RM720k (24k liters at RM30/liter) including transport and labor cost;
2. Organic and Environmental friendly - consists of purely bacteria. There are no byproducts of empty bottles, pesticides, transportation pollution; and
3. More Effective - leaves are greener, stronger and more resistant towards insects, resulting in the durian trees producing good grade fruits.
Since bio-fertilizers are bacteria and organic based, there are no concern with over administration of the bio-fertilizer. In addition, since the supply of bio-fertilizer is now at virtually no cost to PGCG, the bio-fertilizers can be administered at more frequent intervals -- providing the durian trees with nutrients at any given time. Bio-fertilizers will be delivered directly to the trees through a vast network of irrigation pipes -- saving even more cost for the Company.
About Prime Global Capital Group: Prime Global Capital Group Incorporated, through its subsidiaries, engages principally in the real estate and plantation businesses in Malaysia. The company acquires, develops, constructs, manages, operates, and sells commercial and residential real estate properties located in Malaysia, primarily in Kuala Lumpur and Selangor. PGCG is also involved in the cultivation and distribution of oil palm to third party, oil palm processors, refineries, oil palm product manufacturers, as well as harvesting and operating a durian plantation. The company is based in Kuala Lumpur, Malaysia.
Forward-Looking Statements: This press release contains forward-looking statements within the meaning of Section 27A of the Securities Act of 1933, as amended, and Section 21E of the Securities Exchange Act of 1934, as amended. All statements other than statements of historical facts included in this press release are forward-looking statements. In some cases, forward-looking statements can be identified by words such as "believe," "expect," "anticipate," "plan," "potential," "continue" or similar expressions. Such forward-looking statements include risks and uncertainties, and there are important factors that could cause actual results to differ materially from those expressed or implied by such forward-looking statements. These factors, risks and uncertainties are discussed in the Company's filings with the Securities and Exchange Commission. Investors should not place any undue reliance on forward-looking statements since they involve known and unknown, uncertainties and other factors which are, in some cases, beyond the Company's control which could, and likely will, materially affect actual results, levels of activity, performance or achievements. Any forward-looking statement reflects the Company's current views with respect to future events and is subject to these and other risks, uncertainties and assumptions relating to operations, results of operations, growth strategy and liquidity. The Company assumes no obligation to publicly update or revise these forward-looking statements for any reason, or to update the reasons actual results could differ materially from those anticipated in these forward-looking statements, even if new information becomes available in the future.
Investor Contact:
American Capital Ventures
Howard Gostfrand
info@amcapventures.com
305-918-7000