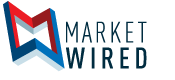 Bayshore Networks(R) to Showcase Industrial Cybersecurity Technology at VMworld
Bayshore's IT/OT Gateway(TM) Software Will Be Featured in the Smart Factory Demo Station at VMware's IoT Experience Zone
/EINPresswire.com/ -- LAS VEGAS, NV--(Marketwired - August 25, 2016) - Bayshore Networks®, Inc., a provider of technology that safely and securely enables the Industrial Internet, today announced that its Bayshore IT/OT Gateway™ software will be featured in VMware's IoT Experience Zone at VMworld®, being held next week at the Mandalay Bay Hotel & Convention Center.
Bayshore is participating in the IoT Pavilion's Smart Factory demo station, along with VMware and other key alliances. Featuring a real-world industrial robot, the demo showcases predictive maintenance, operational visibility, and protection of industrial machines in a virtual environment. The IoT Experience Zone is located in the Shoreline B conference hall.
"We are finding that VMware deployments are already pervasive among our Industrial IoT customer base," said Francis Cianfrocca, Founder & Chief Scientist of Bayshore Networks. "VMware provides an outstanding orchestration and management platform for the industrial Internet and presents an ideal complement to Bayshore's cloud-based cybersecurity software."
"Industrial enterprises are looking for the ability to deploy and manage edge devices from the cloud or on premises," said Bask Iyer, chief information officer and general manager, IoT, VMware. "Our work with companies like Bayshore Networks will be important in helping businesses meet their strategic needs for IoT applications, analytics, hardware and services, ultimately extending their reach from the data center and cloud to the edge."
Bayshore's IT/OT Gateway software integrates with VMware's Liota (Little IoT Agent) that was announced in June. Liota is a vendor-neutral open source software development kit (SDK) for building secure IoT gateway data and control orchestration applications.
Bayshore is a member of the VMware Technology Alliance Partner (TAP) Program. TAP enables partners to develop and deliver proven solutions by providing tools and resources to test, integrate and make available the partner's products with those of VMware.
About Bayshore Networks, Inc.
Bayshore Networks®, named a Gartner Cool Vendor and SINET 16 Innovator, is the cybersecurity leader for the Industrial Internet of Things. The Company's award-winning, patented Bayshore IT/OT Gateway™ software unlocks the power of the Industrial Internet by enabling industrial applications and data. It provides Fortune 1000s with unprecedented visibility into their Operational Technologies, safely and securely protecting industrial applications, networks, machines and workers. The software deploys from the cloud, as a virtual machine, or on-prem as a hardware appliance. Bayshore has strategic alliances with leading technology companies including BAE Systems, Cisco Systems, SAP and VMware. For more information, visit www.BayshoreNetworks.com.
Bayshore Networks® is a registered trademark. The Bayshore Networks logo, Industrial-Strength Cybersecurity™, and Bayshore IT/OT Gateway™ are trademarks of Bayshore Networks, Inc. VMware and VMworld are registered trademarks or trademarks of VMware, Inc. in the United States and other jurisdictions. All other trademarks in this document are the properties of their respective owners.
Evan Birkhead
media@bayshorenetworks.com
908-910-6988