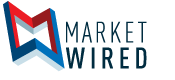 Voyager Search Promotes Justin Deoliveira to CTO, Continues Aggressive March Forward on Growth Goals for 2016
Company Targets Doubling Staff By End of The Year
/EINPresswire.com/ -- REDLANDS, CA--(Marketwired - August 24, 2016) - Voyager Search, a global leader in geospatial, enterprise search tools that connect, find and deliver more than 1,800 different file formats, announced today it has promoted Justin Deoliveira to Chief Technical Officer (CTO) from his previous position of Software Engineer. As CTO, Deoliveira will focus on leading the organization through technology-related decisions, including implementing measures to continuously improve the software development process and identifying key trends in search to help drive the evolution of the Voyager product. With his strong background in both open source and Java development, appointing Deoliveira CTO was an easy decision for Voyager senior staff to make.
Prior to joining Voyager, Deoliveira was Director of Engineering at Boundless Spatial, a company he helped launch that was initially called OpenGeo. While at OpenGeo, Deoliveira worked on products within the OpenGeo Suite, the primary one being GeoServer. During that time he also became a member of the GeoServer product steering committee -- a role he still maintains to this day. When the company transitioned to Boundless Spatial, Deoliveira's responsibilities included acting as technical leader of the organization and helping to direct all of the company's engineering efforts -- experience that will significantly benefit Voyager and its customers as he takes the reins of CTO.
"Justin has become the cornerstone of our product development, so as we continue to grow and expand -- both from a staffing and a market penetration standpoint -- it only makes sense for him assume this role," said Brian Goldin, CEO of Voyager Search. "We have so much talent in our development staff and are excited to have Justin lead them through the next stages of our organization's growth."
"I've really enjoyed my time at Voyager and am thrilled to take on this new position," said Deoliveira. "We've spent a lot of time this year working directly with customers to better understand new capabilities they're looking for in the Voyager software. I'm looking forward to working with my team on these initiatives and more."
Voyager Search began 2016 with about 30 full-time staff and an aggressive goal to double that number -- as well as its revenue -- by the end of the year. The company is still poised to meet these milestones, putting it on track to finish 2016 strong with new customers and partners across all industries.
For more on Justin Deoliveira, click here to read his full bio on the Voyager website.
About Voyager Search
Voyager Search is a leading global provider of geospatial, enterprise search tools that connect, find and deliver more than 1,800 different file formats from desktops, servers, and the Web. As the only install and go Solr/Lucene search engine, Voyager's simple user interface, Navigo, offers Fortune 500 businesses, government entities, and multinational organizations throughout the world easy-to-use search, data management, document delivery, and map visualization capabilities. With no custom coding required, Voyager is a true off-the-shelf geospatial intelligence and search powerhouse that supports customers in a variety of industries, including defense, oil and gas, federal and state governments, and mining. Formed in 2008, the company is headquartered in Redlands, California, with additional staff in Washington State, Washington, DC, Vancouver Island, BC, Europe, and Uruguay. For more information, visit www.voyagersearch.com or follow the company on Twitter at @VoyagerSearch.
For more information:
Jenny Viscarolasaga
Director of PR and Marketing
Voyager Search
Tel: +1 (617) 331-4944
Email: jviscarolasaga@voyagersearch.com