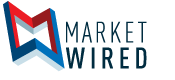 CrowdReviews.com Encourages Businesses to Review Email Marketing Software
/EINPresswire.com/ -- SANTA FE, NM--(Marketwired - August 24, 2016) - CrowdReviews.com, a platform for reviewing and ranking digital marketing software vendors, has extended an invitation to businesses and marketing professionals which have experience using email marketing solutions to leave detailed and insightful reviews regarding the software they have used. The platform leverages client reviews in order to determine which email marketing software to recommend to visitors to the website. The rankings are determined through the use of an algorithm which takes into consideration a number of different elements with client reviews playing the largest part within the algorithm.
Those with experience using email marketing software are asked to write reviews about their use of the built-in design tools, templates, list management features, and other functions within the software. It is helpful to buyers to outline the pros and cons of the software based on one's own usage of the software while also discussing the type of support they received and any limitations which may have caused them problems during their use of the software. Reviewers are also encouraged to explain why or why they wouldn't introduce the software to a colleague or recommend the software in general. The rankings are updated as reviews are introduced to a profile, enabling those who offer a positive experience to their clients the opportunity to increase in the rankings.
To view the list of the best email marketing solutions, or to find the vendor you're using visit:
http://www.crowdreviews.com/rankings-of-best-email-marketing-software
User reviews are one of the most crucial factors used by the algorithm when determining how companies are placed in the rankings. There are five key factors considered by the algorithm which include review strength, sentiment strength, engagement strength, profile strength, and verified status. Each of these factors has various sub-factors which can affect how an email marketing software vendor is positioned within the rankings. Email marketing vendors and customers alike can review these factors and even forecast how a particular action will affect a company on the following page:
http://www.crowdreviews.com/how-do-we-rank
Those interested in joining CrowdReviews.com can visit the following page to register or claim their profile:
http://www.crowdreviews.com/#registration
About CrowdReviews.com
CrowdReviews.com is a crowdreviewing platform which ranks over 500 software categories and 200 service categories.
Contact Information
Samuel Powers
941-257-4559
530-B Harkle Road,
STE 100,
Santa Fe, NM 87505