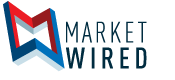 Rethink Methane Symposium Returns to Sacramento February 21 - 22, 2017
Third-annual Symposium to Discuss Barriers and Identify Solutions to Encourage Growth in the Production and Consumption of Renewable Methane in California
/EINPresswire.com/ -- SANTA MONICA, CA--(Marketwired - August 23, 2016) - Gladstein, Neandross and Associates (GNA), organizers of the third-annual Rethink Methane Symposium, announced that the two-day conference will take place February 21 - 22, 2017 in Sacramento. Rethink Methane provides a high-level forum in which California policymakers can learn how to develop and implement policies that will increase the production and consumption of renewable gases, including methane and hydrogen. Such development is critical for California to address the problem of short-lived climate pollutants, improve air quality, and provide California industry and farmers with the economic incentives to both reduce greenhouse gases and invest in the state's green economy.
"By pursuing renewable methane's full potential, California lawmakers can harness a powerful energy source that will help the state meet its goal of increasing renewable energy to 50 percent and reducing petroleum consumption by 50 percent by 2030," stated GNA President Cliff Gladstein. "The economic development potential of renewable methane feedstocks that have gone largely untapped -- such as dairy manure, agriculture stubble, forestry biomass, and power-to-gas -- coupled with the environmental benefits of reducing greenhouse gases from these sectors, reinforces the urgency of getting public policies in place to accelerate their development."
The annual symposium brings together more than 300 policymakers, clean energy advocates, and industry stakeholders from across the natural gas, bioenergy, solar, wind, hydrogen, and fuel cell industries. Rethink Methane 2017 will continue to focus on the role that renewable natural gas can play in helping the state meet its air quality, energy independence, climate protection and economic development goals. The agenda will highlight the barriers, both economic and regulatory, that policymakers must overcome to implement policies and incentives that:
Accelerate the production, distribution and consumption of renewable methane; and
Develop a robust capacity to produce hydrogen and methane from surplus renewable power, known as "power-to-gas".
The Rethink Methane Symposium is supported by a number of leading energy, government, and industry associations that will be announced over the next several weeks. Organizations interested in sponsorship opportunities can contact Tony Quist, VP of Sales, at 310-573-8564.
Registration will open in November 2016. For more information about the Rethink Methane Symposium, visit www.rethinkmethane.org.
About Gladstein, Neandross & Associates (GNA)
GNA is the leading North American consulting firm specializing in market development for low-emission and alternative fuel vehicle technologies, infrastructure and fuels for both on and off-road applications. For more than 20 years, GNA has pioneered the nation's largest and most innovative alternative fuel vehicle projects, including the development of several successful clean fuel corridor projects. In addition to its technical consulting practice, GNA hosts North America's leading alternative fuel and advanced vehicle technology conferences, including the Advanced Clean Transportation (ACT) Expo, the High Horsepower (HHP) Summit, and the Rethink Methane Symposium. www.gladstein.org
FOR INFORMATION:
Alexis Wiley
Gladstein, Neandross & Associates
310-573-8552
alexis.wiley@gladstein.org