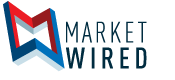 Avoya Travel Launches JoinAvoya.com to Grow Independent Agency Network and Provide Travelers Better Service and Value
Innovative B2B Website Reveals a Modern Approach to Being a Travel Agent Entrepreneur
/EINPresswire.com/ -- FT. LAUDERDALE, FL--(Marketwired - August 23, 2016) - Avoya Travel®, one of the world's most innovative marketing and travel technology companies, launched JoinAvoya.com as the next evolution in its brand initiative to improve the way people plan and book vacations. The B2B website delivers on Avoya's new brand strategy by redefining travel agents as a modern and essential component to the travel industry's renewed and growing dependence on travel professionals. Supported by Avoya's cutting-edge technology travel agents can provide the highly personalized, customized, and efficient vacation planning experience expected by today's travelers. Bringing more awareness to travel as a viable career, the website will help to expand Avoya's Independent Agency Network by engaging more new-to-the-industry and seasoned travel professionals.
"The travel industry is experiencing a growing demand for travel professionals as value-driven consumers opt for more custom vacation experiences and personal service." said Jeff Anderson, Executive Vice President, Avoya Travel. "JoinAvoya.com reintroduces vacation planning as a fulfilling and profitable business opportunity to attract high-quality individuals and grow Avoya's Independent Agency Network to provide travelers with even greater service and value."
A crucial platform for the company's new B2B brand campaign, Let's Reimagine Vacation Planning Together™, JoinAvoya.com harnesses new technologies in website functionality, including mobile-first design, advanced browsing options and a modern page layout, to make personal connections with prospective Independent Agencies with all backgrounds.
With the goal of inspiring entrepreneurs, Avoya is leveraging the website's modern interface and interactive content to help visitors discover the Avoya difference and create awareness for life-changing business opportunities when joining Avoya's Independent Agency Network.
The Avoya Travel Network offers modern travel professionals several advantages, ranging from the company's unrivaled support and innovative resources, including award-winning, patented technology and professional development programs, to the benefits of owning a business, working from home, great opportunities to travel the world, and limitless earning potential.
For more information on how Independent Travel Agencies can live a lifestyle of success with Avoya, please visit www.JoinAvoya.com.
About Avoya Travel
Avoya Travel is a family-owned company with a long-standing reputation for being one of the world's most innovative marketing and travel technology companies. As an American Express Travel Representative for more than 25 years, and their largest seller of cruises and tours, Avoya is deeply committed to Integrity and Professionalism™, service, and value in every aspect of planning cruises and vacations. Through an elite network of independently owned and operated travel agencies, Avoya provides exclusive discounts, amenities, and first-class customer service to travelers worldwide. For this, Avoya has received numerous accolades, including being repeatedly named Travel Partner of the Year, by Norwegian Cruise Line, Royal Caribbean, Celebrity Cruises, Carnival Cruises, American Express, Oceania Cruises, and more.
Travel agency owners, travel professionals, and others interested in owning and operating their own travel business should contact Avoya Travel at 800-521-2597 or visit www.JoinAvoya.com. Travelers interested in booking their next cruise or vacation with Avoya Travel should call 800-753-1463 or visit www.AvoyaTravel.com.
Embedded Video Available: https://vimeo.com/avoyatravel/review/155884985/cf84de9b38
Media Contact
Angela Velarde
Avoya Travel
(760) 305-5060 x23272
Email contact


Prin Bacalan
Finn Partners
(212) 715-1556
Email contact