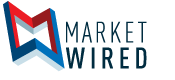 California Nanotechnologies Products Utilized in New 400 M World Record
/EINPresswire.com/ -- LOS ANGELES, CA--(Marketwired - August 22, 2016) - California Nanotechnologies Corp. (TSX VENTURE: CNO) ("Cal Nano" or the "Company") would like to congratulate Wayde van Niekerk for setting a new World Record in the 400 m sprint at the Olympic Games in Rio de Janeiro. Wayde completed the 400 m race in 43.03 seconds, wearing the adiZero Prime SP track shoe which was equipped with the lightweight, nanotechnology spike developed by the Company. Several athletes, including other sprinters and hurdlers, notably Yohan Blake of Jamaica and American silver medalist Tori Bowie, were using these products. These advanced track products were first developed for the Olympic Games in London and have been commercially available around the world for the last 5 years.
Except for historical information contained herein this document contains forward-looking statements. These statements contain known and unknown risks and uncertainties that may cause the Company's actual results or outcomes to be materially different from those anticipated and discussed herein.
NEITHER TSX VENTURE EXCHANGE NOR ITS REGULATION SERVICES PROVIDER (AS THAT TERM IS DEFINED IN POLICIES OF THE TSX VENTURE EXCHANGE) ACCEPT RESPONSIBILITY FOR THE ADEQUACY OR ACCURACY OF THIS RELEASE.
For further information, please contact:
David Grant, Interim CEO
T: (562) 404-8510 x107
C: (714) 757-8863
E: info@calnanocorp.com
W: www.calnanocorp.com