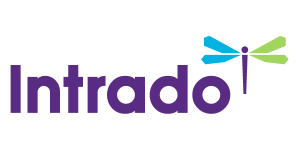 Fairfax Veterinary Clinic Announces New Additions, Veterinarians Dr. Ryen Morey and Dr. Kelly Pipkin
/EIN News/ -- FAIRFAX, Calif., Aug. 21, 2016 (GLOBE NEWSWIRE) -- Dr. Ryen Morey and Dr. Kelly Pipkin, veterinarians and 2016 graduates from UC Davis, will join the family veterinary practice in Fairfax, reports Fairfax Veterinary Clinic. Dr. Ryen Morey has experience with cats at a cat only clinic and Dr. Kelly Pipkin has raised chickens, rabbits, sheep and more as part of former 4H club activities. The addition of two new veterinarians at Fairfax Veterinary Clinic helps the team better serve pets and their owners. The Fairfax veterinarian team is pleased to offer the expertise of Dr. Ryen Morey and Dr. Kelly Pipkin to their patients and pet owners.

Dr. Ryen Morey earned a BS in Animal Science and a minor in Wildlife, Fish, and Conservation Biology before graduating from The University of California, Davis, School of Veterinary Medicine in 2016. He enjoys meeting new pets in a family and working with them as they bond with their human families. Dr. Morey and his partner, Erin, live in San Anselmo with their four cats and four fire bellied toads.
Dr. Kelly Pipkin earned her veterinary degree at UC Davis in 2016 after receiving her undergraduate degree in Animal Science at Cal Poly, San Luis Obispo. She chose to join a small animal hospital in Fairfax because of its perfect family-oriented atmosphere, great clients and patients. Kelly is newly married and has recently moved to San Francisco, where she and her husband, Brandon, plan to find the perfect rescue dog to join their family.
"I am thrilled to have Dr. Ryen Morey and Dr. Kelly Pipkin join the veterinary team at Fairfax Veterinary Clinic," said Dr. Aaron Wentzell.  "The background and experience that they each bring, as well as their passion for animal health and wellness, will benefit our patients and clients greatly, and will be a great fit within our community."
Dr. Aaron Wentzell and Dr. Mary Beth Goetting, owners of Fairfax Veterinary Clinic, serve the residents of Fairfax, San Anselmo, Corte Madera, Ross Valley, San Geronimo Valley and San Rafael communities. The five-veterinarian team offers skilled and compassionate care to area pets and their owners. Services include pet wellness, immunizations, bathing/grooming, pet boarding, internal medicine, surgery, emergency services, and dentistry for all types of household companion animals.
Call (415) 454-8204 to schedule an appointment with one of their five skilled veterinarians on staff, or visit http://fairfaxvet.com/ for additional details on their pet care services.
Fairfax Veterinary Clinic, (415) 454-8204