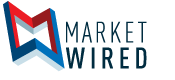 Coates International, Ltd. Is in Negotiations Covering a Number of Transactions With Some of the Largest Companies in the World -- Company President and CEO, Mr. George J. Coates and Mr. Nicholas Kontonicolas, COO of the Coates Organization Worldwide,…
/EINPresswire.com/ -- WALL TOWNSHIP, NJ -- (Marketwired) -- 08/19/16 -- Coates International, Ltd. (OTC PINK: COTE) (the "Company") is in negotiations with a number of large companies and governments around the world. Company President and CEO, Mr. George J. Coates, and the Coates organization's COO, Mr. Nicholas Kontonicolas, are working together to prioritize and expedite some of these transactions in accordance with the Company's business plans.
In the U.S., delivery of production quality engine heads are expected shortly for the assembly of industrial CSRV green engine electric power, natural gas generator sets. All engines, parts, components and assemblies are manufactured in the U.S.


The Chinese government and certain China-based companies have expressed an interest in funding the ramp-up of production of the Coates CSRV green engine and generator sets in China.


Company liaison agent to China, Mr. James Pang, is there working under the direction of Mr. Coates, CEO and Mr. Kontonicolas, COO. Also available in China to assist with these transactions is Ms. Eva Ma, Assistant to Mr. Kontonicolas.


Comments provided by Mr. Coates: "The Company owns enough land at its headquarters to construct an additional 200,000 square foot facility for assembly and production operations in the USA. Additional manufacturing capacity will be obtained in the future, as needed, to accommodate the anticipated further ramp-up to large scale production.
"Management is considering a Stockholders' open house at the Company's headquarters in the near future.
"The Company's five year business and expansion plans include establishing production lines for the following:
Industrial electric power generator sets of many sizes;
Smaller, stand-alone home generator sets;
Retrofit systems for heavy duty trucks and other applications;
V-8 and V-12 performance engines;
Coates V-Twin heavy cruiser motorcycles; and
Marine engines, for various applications.


"As the Company generates income, it intends to reinvest cash flows for expansion of the Company's operations."
There can be no assurance that the Company will be successful in any of its endeavors.
Safe Harbor Statement:
This press release contains forward-looking statements that are made pursuant to the safe harbor provisions of the Private Securities Litigation Reform Act of 1995. Please see our filings with the Securities and Exchange Commission. Our public filings with the SEC may be viewed and printed on the website maintained by the SEC at http://www.sec.gov.
Contact Information:
Coates International, Ltd.
Phone: 732-449-7717
Fax: 732-449-0764
www.coatesengine.com
www.mostadvancedengine.com