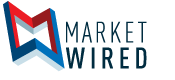 U-Vend, Inc. Adds Senior Product Marketing Executive Michael W. Crone
/EINPresswire.com/ -- SANTA MONICA, CA -- (Marketwired) -- 08/18/16 -- U-Vend, Inc. (OTCQB: UVND) (the "Company"), a consumer products and technology company that develops, distributes and markets next-generation self-serve electronic kiosks in a variety of retail environments across North America, announced that Michael W. Crone, a proven industry professional with over forty years of consumer sales, marketing and strategic planning experience, has joined the Company as Senior Vice President. Michael will report to Mark Chapman, President of U-Vend, America, Inc. Chapman and Crone have combined experience of over 75 years in successfully leading consumer products companies at all levels.
"Both Mark and Mike have had repeated high accomplishments at leading the production, sales and marketing efforts within numerous, multi-billion dollar consumer product companies, and as we begin the launch our new sport-themed ice cream products throughout North America, we couldn't ask for two more innovative, energized and focused executives," stated Raymond Meyers, CEO of U-Vend, Inc.
"We are very fortunate to have Michael join our team at this stage of U-Vend's development, and I am looking forward to partnering with him as we build our line of unique consumer products," stated Mark Chapman.
Prior to joining U-Vend, Crone was Senior Vice President of Sales at Well's Dairy from January 2005 through March 2015, a family-owned company producing and distributing the Blue Bunny and Weight Watchers brands, as well as private-label products for several major retailers. Under his direction, Well's Dairy sales increased 53% to $1.2 billion and elevated its brand from #7 nationally to #3. While at Wells, he expanded product distribution to many key retailers including Kroger, Safeway, Publix, Meijer, HEB and 7-11. Michael was responsible for over 500 people in the Retail Marketing and Sales team and increased Blue Bunny Novelty distribution over 60% to 81% and Weight Watchers to 91%, all-commodity volume (ACV).
From October 1999 until January 2004, Crone served as Vice President, Sales and Distribution and Vice President, Distribution Strategy and Acquisitions at Nestlé Ice Cream Company, where he developed and implemented strategy for distribution that resulted in three successful acquisitions, with combined sales of $84.5 million, and two start-ups, all achieving economic profitability in two years. Crone grew points of distribution over 20% and annual sales 9-12% in non-supermarket channels by placing over 30,000 impulse freezers in select markets in 3 years, and successfully negotiated with Dreyers Grand Ice Cream that resulted in $23 million net profit improvement over 5 years.
From March 1991 to October 1999, Michael rose from Director of Southeast U.S. Sales to National Vice President of Sales at Häagen-Dazs Ice Cream Co., a division of Pillsbury/Diageo. He managed operational responsibilities that included P&L, sales, market share, trade marketing, customers, over 600 personnel, trucking fleet, logistics, over 80 distributors and field and HQ sales teams. He increased Häagen Dazs consumption at a 10% compound rate from 1998-2002, while driving annual sales from $325 million in 1991 to over $700 million in 1999 through developing agreements with Nestle and Ben and Jerry's. Prior to Häagen Dazs, Michael held progressively responsible positions at Frito Lay, culminating in Division Sales Manager responsible for $100 million in sales, 500 personnel and ranked #1 in performance out of 7 divisions.
"I am very excited about this opportunity at U-Vend. The global branding relationships that are being developed create a strong value proposition with which to launch our new consumer products category. I think the potential of our sport-themed premium ice cream products, and the social interaction we can create with consumers, is tremendous. I am looking forward to working with Mark and the team at U-Vend," stated Crone.
ABOUT U-VEND, INC.
U-Vend, Inc., headquartered in Santa Monica, CA., and with offices in Oakville Ontario, Canada, Orange, CA. and Las Vegas, NV., is a consumer products and automated retailing company specializing in the creation, marketing and sales of unique ice cream and related food products which are distributed to the retail markets utilizing various "next-generation" self-serve electronic kiosks throughout North America. The Company owns and operates kiosks and has partnered with numerous national consumer product companies to deliver new and innovative customer retail experiences in automated "frictionless" settings. For more information on U-Vend, visit www.u-vend.com or call (855) 55-UVEND.
Follow U-Vend on Twitter and Like U-Vend on Facebook
FORWARD LOOKING STATEMENTS
Certain statements contained in this news release regarding matters that are not historical facts may be forward-looking statements. Because such forward-looking statements include risks and uncertainties, actual results may differ materially from those expressed in or implied by such forward-looking statements. Factors that could cause actual results to differ materially include, but are not limited to, uncertainties pertaining to market acceptance for the Company's products and services, its ability to succeed in increasing revenues in the near term to attain profitable operations and generate sufficient cash flow from operations, the effect of new competitors in its markets, its integration of acquired businesses, and other risk factors identified from time to time in its filings with the Securities and Exchange Commission, including the Company's Annual Report on Form 10-K, Quarterly Reports on Form 10-Q and current reports on Form 8-K which are available at the SEC's website www.sec.gov. Other factors not currently anticipated may also materially and adversely affect U-Vend's results of operations, financial position, and cash flows. There can be no assurance that future results will meet expectations. While the Company believes that the forward-looking statements in this news release are reasonable, the reader should not place undue reliance on any forward-looking statement. In addition, these statements speak only as of the date made. The Company does not undertake, and expressly disclaims any obligation to update or alter any forward-looking statements, whether as a result of new information, future events or otherwise, except as required by applicable law.
For more information, contact:

U-Vend, Inc. Corporate Office
Tel: (855) 55-UVEND
Email: Email Contact

U-Vend, Inc. Investor Relations
Tel: (855) 55-UVEND, ext. 3
Email: Email Contact