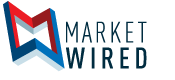 True Nature Holding Names Jack P. Healey to Board of Directors
/EINPresswire.com/ -- ATLANTA, GA -- (Marketwired) -- 08/16/16 -- True Nature Holding, Inc. (OTCQB: TNTY) today announced that it has appointed Mr. Jack Healey to its Board of Directors.
True Nature CEO James Driscoll stated, "I am delighted that Jack Healey is joining our team. He is an experienced board member and senior advisor to a number of growing and large organizations with extensive experience in business transformation and public company management, as well as mergers and acquisitions."
Jack P. Healey, CPA/CFF, CFE, is the Chief Executive Officer, Bear Hill Advisory Group, LLC. Mr. Healey has extensive experience in operational performance enhancement and financial re-engineering. Over his career he has negotiated and closed numerous acquisitions and financing transactions which total well in excess of a billion dollars. He is an expert at identifying unprofitable activities and ineffective pricing schemes, and developing action plans to improve margins and reduce costs while improving efficacy of activities. Mr. Healey has more than 30 years of financial and operational expertise, including 15 years as founder and CFO of Industrial Distribution Group, a NYSE Company. He also has 16 years experience as an audit partner in a regional CPA firm.
In 2014 he developed the Business Crisis Diagnostic and Prevention Model™, which provides businesses with the framework necessary to identify impending business crises before they occur. Through this proprietary process, businesses can identify the hidden risks inherent in their organization and develop containment plans prior to the loss of profits, reputation or associate well-being. This model has been adopted by his clients as both a risk management tool for existing businesses as well as a method to find the hidden value and risk in potential acquisition targets.
Mr. Healey is a member of the Business Advisory Board for the Lubin School of Accounting, Whitman School of Management, Syracuse University, and holds Board positions for several privately-held and not-for-profit entities. He has been a guest lecturer at Syracuse University, Kennesaw State University, Georgia Tech and the University of Alabama, and has been published in several business websites and magazines. He is a licensed Certified Public Accountant, is Certified in Financial Forensics and a Certified Fraud Examiner.
About True Nature Holding, Inc.: True Nature Holding's business plans a roll-up of businesses in the compounding pharmacy industry. The plan is to acquire compounding pharmacies who have operated locally but who may have specialty formulations and seek a larger market. These pharmacies may serve both the veterinary and human markets. To achieve its goals, it intends to establish a national online pharmacy, True Nature Pharmacy, which will be a wholly owned subsidiary, and will market its product mix nationally through online marketing distribution channels.
Statement Under the Private Securities Litigation Reform Act
As contemplated by the provisions of the Safe Harbor section of the Private Securities Litigation Reform Act of 1995, this news release contains forward-looking statements pertaining to future, anticipated, or projected plans, performances and developments, as well as other statements relating to future operations. All such forward-looking statements are necessarily only estimates or predictions of future results or events and there can be no assurance that actual results or events will not materially differ from expectations. Further information on potential factors that could affect True Nature Holding, Inc. is included in the Company's filings with the Securities and Exchange Commission. We expressly disclaim any intent or obligation to update any forward-looking statements.
For more information, please contact:
Stephen Keaveney
Chief Financial Officer
True Nature Holding, Inc.
404-254-6980

Redstone Communications, LLC
Anthony D. Altavilla
President
317-569-1617