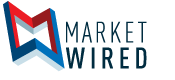 VITL and OhMD Partner to Deliver Secure Texting Service for Vermont Patients and Providers
/EINPresswire.com/ -- BURLINGTON, VT--(Marketwired - August 16, 2016) - Vermont Information Technology Leaders, Inc. (VITL) and OhMD announce a partnership that will bring a secure, HIPAA compliant text messaging service to Vermont health care providers and their patients. Smartphone use is nearly universal, so secure text messaging in health care makes sense as a fast and easy communication option, and offers patients more opportunities to engage in their own care.
"This is a natural extension of VITL's services," said John K. Evans, President and CEO at VITL. "VITL has been advancing health care reform in Vermont for ten years, and OhMD is a technology platform that can dramatically increase patient engagement." Studies in the field of patient engagement indicate that "patients who are more activated are less likely to be obese or to smoke, while being more likely to have clinical indicators that fall within normal parameters -- such as normal blood pressure, cholesterol, and hemoglobin A1c levels -- in contrast to patients who are less activated. There is also evidence that more activated patients are less likely than less activated patients to use the emergency department or to be hospitalized."(1)
According to a parent who participated in OhMD's pilot program at a Middlebury pediatrics practice, "[it] really feels like we can get in touch when needed. Such a great service."
As simple as standard text messaging -- but with built-in security and privacy to meet HIPAA standards -- OhMD provides an intuitive user experience. Texting can make care coordination with colleagues, staff and referring providers faster and easier, with the ability to quickly create channels for communicating with patients in the circle of care. Consider a mother or father wanting to quickly send their doctor a secure text with an image of a rash their child just developed. Within the care coordination circle the doctor forwards the text to a specialist for assessment, then texts the concerned parent with recommendations, before needing to make an in-person appointment.
Vermont has been a leader in efforts to reform the way health care is delivered in the state, and embracing new methods of communication is part of the transformation. Al Gobeille, chair of the Green Mountain Care Board recently commented, "We do see that better coordinated care between providers, and more timely interactions with patients can lead to better outcomes."
For more information about the OhMD secure text messaging service, please contact VITL at 802-861-1943 or visit www.OhMD.com/Vermont.
(1) Pay attention to "patient activation." The Incidental Economist. http://theincidentaleconomist.com/wordpress/pay-attention-to-patient-activation/
About VITL:
Vermont Information Technology Leaders, Inc. (VITL) is a nonprofit organization that advances health care reform in Vermont. VITL assists Vermont health care providers with adopting and using health information technology, to improve the quality of care delivery, to enhance patient safety and to reduce the cost of care. VITL is legislatively designated to operate the health information exchange (HIE) for Vermont, and is governed by a collaborative group of stakeholders including health plans, hospitals, physicians, other health care providers, state government, employers, and consumers. For more information, please visit www.vitl.net
About OhMD
OhMD helps healthcare providers deliver better care to patients and improve outcomes by streamlining time-intensive communications. OhMD's secure texting platform leverages a simple interface combined with a robust connectivity engine that integrates with electronic health records and practice management systems to deliver additional functionality to both physicians and patients using secure text messaging. A Blueprint Health Accelerator company, OhMD has offices in New York, NY and Burlington, VT. For more information, visit http://www.OhMD.com
Contact:
Joanna Cummings
Marketing Manager
VITL
802-861-1942