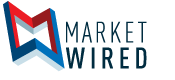 CommercialTribe Enrolls in EU-U.S. Privacy Shield; Among First Companies Committing to Framework
/EINPresswire.com/ -- DENVER, CO--(Marketwired - August 16, 2016) - CommercialTribe is proud to announce its enrollment in the EU-U.S. Privacy Shield program, as one of the first companies to self-certify under the new framework. Privacy Shield offers a new method for collaboration between CommercialTribe and its clients doing business in the European Union (EU).
Privacy Shield participation requires strong protections for the data of EU users transferred to the US, demanding a safe, secure, and aware organization. CommercialTribe's enrollment in Privacy Shield reinforces the organization's commitment to being a partner to global clients, supporting their overseas growth and ever-expanding privacy requirements.
"CommercialTribe is excited to take part in Privacy Shield, to continue an ongoing investment in the privacy and security of our global users and world-class customers," said Paul Ironside, CEO of CommercialTribe. "Privacy Shield not only helps us to develop a secure, global-first application, but also to reliably deliver innovative video sales coaching and practice to reps across the world."
Enrolling in the Privacy Shield framework is a public statement by CommercialTribe that it continues to adhere to industry-leading data privacy and security requirements designed to protect the rights of EU users. This includes a commitment to clear user choice, sound data storage and management practices, and privacy-focused policies and procedures, backed by continual 3rd party testing and certification.
"We are pleased to join the Privacy Shield program as an early participant, renewing our commitment to data privacy and security for our global users," notes Gavin Matthews, Director of Privacy and Security for CommercialTribe. "The framework not only makes clear our investment in providing adequate protections for user data, but also gives companies around the world a reliable partner in securely developing their employees -- a clear asset as more businesses and sales teams globalize."
About CommercialTribe
CommercialTribe is a video practice and coaching platform for onboarding and developing sales reps and managers. Disrupting the century-old training model, the platform's video-based environment allows sales and marketing organizations to increase the speed and effectiveness of their messaging, learning, delivery, and coaching -- improving overall rep productivity. With CommercialTribe, sales can actively engage in learning via practice, delivering visibility and accountability at a fraction of the cost of custom training programs.
To find out more, or to request a demonstration, please visit http://www.commercialtribe.com.
About EU-U.S. Privacy Shield
The EU-U.S. Privacy Shield Framework was designed by the U.S. Department of Commerce and European Commission to provide companies on both sides of the Atlantic with a mechanism to comply with EU data protection requirements when transferring personal data from the European Union to the United States in support of transatlantic commerce.
To learn more about EU-U.S. Privacy Shield, please visit http://www.privacyshield.gov.
Gavin Matthews
Director, Privacy and Security
gmatthews@commercialtribe.com
720-639-3040