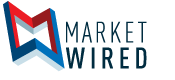 Media Alert: An Accountant's Guide to Affordable Care Act Employer Reporting Requirements
/EINPresswire.com/ -- ROSELAND, NJ -- (Marketwired) -- 08/16/16 -- As a trusted advisor to business owners, accountants play a key role in helping their clients navigate many compliance challenges. The Affordable Care Act (ACA) is no exception. As reporting requirements by the Internal Revenue Service (IRS) have come into play, accountants are receiving a whole new crop of questions from their clients.
ACA expert John A. Haslinger, vice president of Strategic Advisory Services at ADP®, will speak at the upcoming Midwest Accounting and Finance Showcase about these important ACA reporting requirements. Attendees will:
Learn about the reporting requirements added to the Internal Revenue Code by the ACA.
Gain an increased awareness of ACA regulations.
Become better equipped to explain ACA reporting to clients.


This session will take place at the Midwest Accounting and Finance Showcase in the Donald E. Stephens Convention Center in Rosemont, IL at 2:15 p.m. on Tuesday, August 23, 2016.
To register for the conference, please visit: Midwest Accounting and Finance Showcase
About ADP (NASDAQ: ADP)
Powerful technology plus a human touch. Companies of all types and sizes around the world rely on ADP's cloud software and expert insights to help unlock the potential of their people. HR. Talent. Benefits. Payroll. Compliance. Working together to build a better workforce. For more information, visit ADP.com.
ADP and the ADP logo are registered trademarks of ADP, LLC. ADP A more human resource. is a service mark of ADP, LLC. All other marks are the property of their respective owners. Copyright © 2016 ADP, LLC. All rights reserved.
Media Contact:
Allyce Hackmann
ADP, LLC
973-974-3064
Allyce.Hackmann@ADP.com