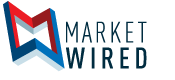 Sparton Resources Subsidiaries Sign Agreements for Acquisition and Financing of Vanadium Redox Battery (VRB) Manufacturer
/EINPresswire.com/ -- TORONTO, ONTARIO -- (Marketwired) -- 08/16/16 -- Sparton Resources Inc. (TSX VENTURE: SRI) ("Sparton" or the "Company") is pleased to announce that on August 8, 2016, its 89.8% owned subsidiary, VanSpar Mining Inc.("VMI"), signed a Share Purchase Agreement (the "SPA") dated as of May 18, 2016, to acquire all of the shares of JD Holding Inc. ("JDH"), a Cayman Islands corporation, for US$ 3.3 million. JDH is the parent company for a group of currently inactive companies engaged in the manufacturing of VRB systems. (See various Sparton news releases dated January 26, February 25, April 4 and June 9, 2016 for background.)
VMI and Sparton's 100% owned subsidiary, Sparton International Holdings Inc.("SIH"), have also signed on August 8, 2016, a Share Acquisition and Subscription Agreement (the "Financing Agreement") with a private investment corporation for the financing of the JDH acquisition, which will result in the private investment corporation coming to own approximately 82% of VMI.
The transactions are subject to any necessary regulatory, stock exchange, shareholder and board approvals, and the completion of due diligence by the private investment corporation in the case of the Financing Agreement, as well as other conditions common in transactions of this nature.
These opportunities arose out of Sparton's initial activities in pursuing minerals exploration and mining opportunities globally. Exploration and mining development objectives continue to be the principal focus of the Company's long-term plans going forward.
Share Purchase Agreement
The SPA provides for a purchase price of US$ 3.3 million payable by VMI to the shareholders of JDH, with payment of US$ 700,000 on closing. The balance of the purchase price may be reduced by up to US$ 300,000 for financial obligations or liabilities of the JDH subsidiaries within six months after closing. The balance of the purchase price is expected be paid to the selling JDH shareholders in accordance with the terms of the SPA.
Financing Agreement
The Financing Agreement contemplates an initial purchase by the private investment corporation of 25.17% of the issued and outstanding shares of VMI held by SIH for the sum of US$ 605,000 cash. This represents a 22.60% interest in all of the outstanding shares of VMI. The purchaser requires that VMI and its subsidiaries have no debt owing to Sparton and/or SIH. Accordingly, prior to completion of the purchase of shares of VMI by the private investment corporation from SIH, Sparton and SIH intend to forgive all intercorporate debt owed to them by VMI or any of its subsidiaries; however, in the event that any such debt remains in existence on closing, such debt will be assigned to the private investment corporation for no additional consideration.
The private investment corporation has also agreed to subscribe to two tranches of VMI treasury shares for a total of US$ 5.3 million which will result in it owning an approximate 82% interest in VMI following completion of the transactions.
The first tranche will be 66,000,000 shares for proceeds of US$ 3.3 million to be used by VMI to finance the acquisition of 100% of JDH. The second tranche will be 40,000,000 shares for proceeds of US$ 2.0 million to provide working capital in VMI for the battery manufacturing company.
On completion of the two tranches, VMI will have 138,250,000 shares outstanding, of which the private investment corporation will hold 81.95%, SIH will hold 15.67% and current minority shareholders will hold the remaining 2.38%.
In the event that VMI or any affiliates acquire certain vanadium assets in China within 5 years after closing, SIH will receive an incentive payment equal to 5% of the value of the acquired assets up to a maximum of US$ 250,000.
Pursuant to the terms of the Financing Agreement, all shareholders of VMI will enter into a shareholders agreement at closing providing for restrictions on transfers of shares in VMI, rights of first offer in favour of the private investment corporation, drag-along and tag-along rights, as well as third party sale provisions. Shareholders will also have anti-dilution rights on future sales of treasury shares. The private investment corporation will have the right to appoint three directors to VMI's board and SIH and the other minority shareholders will have the right to appoint one director.
Certain VMI management and technical staff will continue to oversee group companies under guidance of the new VMI shareholder structure. A. Lee Barker will continue to be President and a director of VMI and Richard Williams will be a corporate advisor to VMI; however, no financial or other terms related to these positions have been agreed to but are to be negotiated following closing. Similarly, JDH or an affiliate is to enter into retention agreements with three former employees and consultants; however, no financial or other terms have been agreed to but are to be negotiated following closing.
It is intended that the completion of the purchase of JDH and the completion of the Financing Agreement will occur concurrently.
About VMI
VMI was created by Sparton following the winding-up of Sparton Energy Inc. in 2010. On the incorporation of VMI, shareholders of Sparton Energy Inc. were given an equivalent number of shares of VMI for no additional consideration. As well, certain former officers, directors, employees and consultants of Sparton Energy Inc. were given 1,700,000 shares as a non-cash bonus at a deemed price of US$ 0.05 per share. Pursuant to private placements from 2009 until 2013, 840,000 shares were issued by VMI at $0.50 per share for proceeds of $ 420,000.
Certain directors and officers of Sparton hold shares in VMI - A. Lee Barker holds 450,000 shares and Richard Williams holds 150,000 shares and D. Brian Long holds 40,000 shares, representing in the aggregate approximately 1.9% of the currently issued and outstanding shares of VMI.
One director of Sparton, A. Lee Barker, also holds convertible debentures of VMI with a principal amount of Cdn$ 8,000 out of a total of approximately Cdn$ 260,000 outstanding. The convertible debentures have a one-year term, maturity dates between November 1, 2016 and May 31, 2017, an interest rate of 10% per annum and a right to convert at US$ 0.17 per share.
Currently, VMI owns used laboratory and office equipment in storage in China with an estimated value of approximately Cdn$ 15,000, certain patents registered only in China regarding metallurgical vanadium processing techniques and a court judgment in China against an insolvent processing plant owner that is in liquidation. VMI's 90% owned subsidiary, Jiujiang Sparton Vanadium Tech and Trade Co. Ltd., ("JJSP") has a service agreement to provide maintenance services on a vanadium storage battery system supplied to State Grid Xinyuan Zhangjiakou Wind-Solar-Storage Demonstration Power Station Co. Ltd. The battery system was recently commissioned successfully with JJSP's assistance. The ongoing service agreement is subject to approval of State Grid which has not yet been given.
About JHD
JDH has five subsidiaries which, until the end of 2014, had been actively engaged in energy storage technology development with its main project being the design, manufacture and installation of vanadium flow storage battery systems ("VRB") in China, the United States and other countries. However, in 2015, JDH's subsidiaries became insolvent and, in China, were placed under court protection from creditors. That court-supervised status continues in relation only to unpaid factory rents from October 2015 to the present. All other China-based liabilities were discharged by JDH as of April 2016 with revenue generated from the State Grid battery commissioning contract.
Post-Closing Operations
To address the terms of the JDH SPA, the Financing Agreement includes provision for the investor to provide working capital of US$ 2.0M. The JDH SPA contemplates that VMI will assume responsibility for discharging the current accounts payable (estimated not to be in excess of US$ 0.35M), for using best efforts to resolve any outstanding court proceedings in China and for reactivating operations.
Energy Storage and VRB
Large scale energy storage is essential for enabling governments to achieve their targets for increased renewable energy use and a reduction in carbon emissions. There is currently 4.8 gigawatt hours of installed capacity and demand for energy storage has grown at compound average growth rate of 38% since 2011. VRB are expected to be a large component of new projects.
The success of the 8 megawatt hour VRB installation at the Zhangbei Project in China has resulted in widespread recognition in reliance of JDH technologies and generated new opportunities globally. JDH subsidiaries have installed batteries in 12 different countries and have over 800,000 hours of testing and quality assurance development already completed. It has, and will continue to add to, a large portfolio of intellectual property registrations.
Neither TSX Venture Exchange nor its Regulation Services Provider (as that term is defined in the policies of the TSX Venture Exchange) accepts responsibility for the adequacy or accuracy of this release.
Forward-Looking Statements
Information set forth in this news release involves forward-looking statements under applicable securities laws. The forward-looking statements contained herein include, but are not limited to, dispositions, acquisitions, financings, equipment commissioning processes and other transactions being pursued, and all such forward-looking statements are expressly qualified in their entirety by this cautionary statement. The forward-looking statements included in this news release are made as of the date hereof and the Company disclaims any intention or obligation to update or revise any forward-looking statements, whether as a result of new information, future events or otherwise, except as expressly required by applicable securities legislation. Although the Company believes that the expectations represented in such forward-looking statements are reasonable, there can be no assurance that such expectations will prove to be correct and, accordingly, undue reliance should not be put on such forward-looking statements. This news release does not constitute an offer to sell or solicitation of an offer to buy any of the securities described herein.
We Seek Safe Harbour
Contacts:
Sparton Resources Inc.
A. Lee Barker, M.A Sc., P. Eng.
President and CEO
Tel./Fax: 647-344-7734 or Mobile: 416-716-5762
info@spartonres.ca
www.spartonres.ca