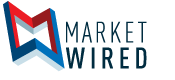 Bill Paape Rejoins Lifesize as Chief Financial Officer
/EINPresswire.com/ -- AUSTIN, TX--(Marketwired - August 16, 2016) - Today, Lifesize®, a global provider of award-winning audio, web and video conferencing technology, announced that Bill Paape has rejoined the company as chief financial officer. Paape served as Lifesize's first chief financial officer in 2003, and has now returned to the company to focus on completing Lifesize's transformation to a SaaS operating model and driving the growth and adoption of Lifesize Cloud.
"In 2003 when Lifesize was a new company, Bill created a foundation of solid business practices that helped the company grow and we're excited to welcome him back as Lifesize's CFO once again," said Craig Malloy, Lifesize CEO. "Lifesize has been through a significant evolution and emerged as a high-growth cloud-based video collaboration and meeting platform company. We are confident that Bill is the best person to help Lifesize navigate its financial future and continue the company on its path to success."
Paape rejoins Lifesize after serving as CFO at Santé Ventures, a healthcare and life science venture capital firm. Prior to Santé Ventures, Paape held vice president and CFO positions at Bloomfire and SolarBridge Technologies. Before Lifesize was founded, Paape worked with Malloy at ViaVideo Communications.
"I've worked with Craig at Lifesize in the early years – as well as at ViaVideo and Bloomfire -- and I'm thrilled to rejoin him and this outstanding leadership team," said Paape. "Lifesize's video-based communication and collaboration technologies are unrivaled in meeting the intense demands of today's enterprise -- and I look forward to helping the company tackle the $9.4 billion global cloud-based conferencing market head-on."
For more information on Lifesize executives, please visit https://www.lifesize.com/en/company/about/management.
Additional Information:
About Lifesize
At Lifesize, we understand the power of connecting people to make the workplace great. For more than a decade, Lifesize has been at the forefront of video collaboration, delivering high-quality solutions designed to bring people together. We combine a best-in-class, cloud-based video conferencing experience, with award-winning, easy-to-use devices that are designed for any conference room so you can connect to anyone, anywhere. It's a meeting experience like no other. Our video conferencing solutions are designed for the demands of today's modern enterprise, yet fully accessible to businesses of any size. For more information, visit www.lifesize.com or follow the company @LifesizeHD.
Lifesize and the Lifesize logo are trademarks of Lifesize, Inc. and may be registered. All other trademarks are the property of their respective owners.
Image Available: http://www.marketwire.com/library/MwGo/2016/8/16/11G110708/Images/bpaape-b3aefb6fe9c6a120bf00cd143e7a5899.jpeg
Maria Galler
Lifesize
PR@lifesize.com

Kelly Stone
The Hoffman Agency
kstone@hoffman.com