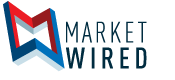 Tervita to Utilize 30 Day Grace Period for Senior Unsecured Notes
Recapitalization discussions continue
/EINPresswire.com/ -- CALGARY, ALBERTA -- (Marketwired) -- 08/15/16 -- Tervita Corporation ("Tervita" or the "Company") announced today that it has elected to utilize the grace period and not make the U.S. $18.2 million interest payment due on August 15, 2016 (the "Interest Payment") in connection with its 10.875% senior unsecured notes due 2018 (the "2018 Notes") at this time.
Tervita intends to utilize this 30 day period to continue to engage in discussions with its various lender and noteholder groups towards a recapitalization transaction that will benefit all stakeholders and reduce long-term debt to levels suitable for current market conditions. However, an agreement regarding a recapitalization transaction has not been entered into at this time; therefore no assurances can be given that Tervita's efforts will result in any such agreement in the future.
"The Company has been working very hard with stakeholders over the past several months towards reaching a deal that would recapitalize Tervita," said Chris Synek, President and Chief Executive Officer. "Our objective is to reduce Tervita's long-term debt, building a stronger and more resilient company: a company with a great future."
The Company has sufficient liquidity to maintain ongoing operations, which includes significant amounts of cash on hand and continued access to its $350 million revolving credit facility. Tervita remains and intends to remain current with its suppliers, trade partners and contractors. As a result of its strong cash position and continued access to its revolving line of credit, Tervita possesses ample liquidity to ensure that its day-to-day obligations will continue to be met as they become due. Tervita's underlying business operations remain strong.
We are committed to our employees, our suppliers and our customers and appreciate your ongoing support. We are being deliberate and thoughtful about this recapitalization process and are confident that Tervita will continue to be your trusted partner for many years to come.
About Tervita
Tervita has operated in Canada for almost 40 years and is a leading environmental solutions provider. Our integrated earth, water, waste and resource solutions deliver safe and efficient results through all phases of a project by minimizing impact and maximizing returns™. Our dedicated employees are trusted sustainability partners to oil and gas, construction, mining, government and communities. Safety is our highest priority: it influences our actions and shapes our culture.
Legal Advisories
Additional information about the Company is available at www.tervita.com.
The failure to make the Interest Payment on the scheduled date does not constitute an "Event of Default" under the indenture governing the 2018 Notes, as Tervita has a 30 day period from the scheduled payment date to cure any failure to make the Interest Payment.
Reader Advisory Regarding Forward-Looking Statements
This news release contains certain "forward-looking statements" or "forward-looking information" (collectively referred to herein as "forward-looking statements"). Such forward-looking statements include, without limitation, forecasts, estimates, expectations and objectives for future operations that are subject to a number of assumptions, risks and uncertainties, many of which are beyond the control of the Company. Forward-looking statements are statements that are not historical facts and are generally, but not always, identified by the words "expects", "plans", "anticipates", "believes", "intends", "estimates", "projects", "potential" and similar expressions, or are events or conditions that "will", "would", "may", "could" or "should" occur or be achieved. This news release contains forward-looking statements, pertaining to, among other things, the following: the ability of the Company to reach an agreement with its lenders to restructure or recapitalize its long-term debt, the Company's liquidity and ability to meet payment obligations and the timing of meeting such payment obligations, the Company's intentions for the future of its business operations and long-term strategy and the Company's commitment to its employees, suppliers and customers. Statements regarding future growth, capital expenditures and development plans are subject to all of the risks and uncertainties that may cause actual results or events to differ materially from those anticipated in such forward-looking statements. These risks include, but are not limited to, general economic conditions, inflation or lack of availability of goods and services, environmental risks, customer risks, regulatory changes and certain other known and unknown risks.
Although Tervita believes that the material factors, expectations and assumptions expressed in such forward-looking statements are reasonable based on information available to it on the date such statements were made, no assurances can be given as to future results, levels of activity and achievements and such statements are not guarantees of future performance. Tervita's actual results may differ materially from those expressed or implied in forward-looking statements and readers should not place undue importance or reliance on the forward-looking statements. Statements including forward-looking statements are made as of the date they are given and, except as required by applicable laws, Tervita disclaims any intention or obligation to publically update or revise any forward-looking statements, whether as a result of new information, future events or otherwise. The forward-looking statements contained in this news release are expressly qualified by this cautionary statement.
Contacts:
Tervita Corporation
Ryan Wong
Vice President, Treasury
(403) 231-1116
rywong@tervita.com